Published on March 7, 2016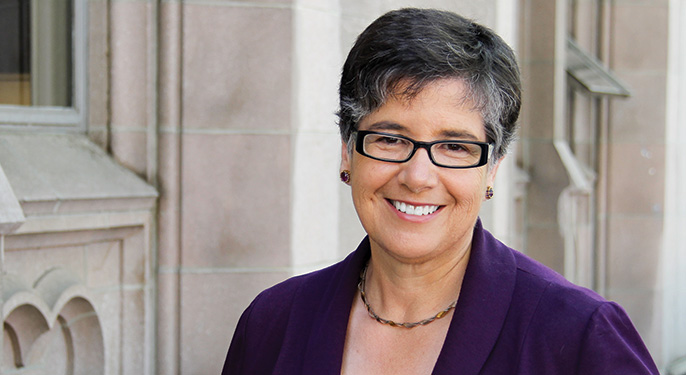 We hear a lot about "disruption" these days as businesses and institutions—and universities are no exception—are faced with the prospect of an upstart coming along and disrupting a portion of, or their entire, enterprise or industry. Disruption is often seen as a side effect of innovation, particularly in technology. Each of us carries an example of a disruptive technology with us every day in the form of our cellphones. I wrote this letter on a tablet computer, another example of disruptive technology.
But for as much as we hear about disruption, we hear far less about the disrupted—those whose jobs, lives and sometimes entire communities are affected by innovation, and sometimes not for the better. Disruption is perhaps an unavoidable side effect of innovation and change, but the effects do not have to be unpredictable or negative. Nor must innovation be a top-down phenomenon, with little regard for its impact on our broader society.
That's why inclusive innovation, a more democratic style of innovation practiced here in the Pacific Northwest and advanced by our own UW innovators and our CoMotion innovation hub, is such a powerful concept. This is where the UW's commitment to the public good aligns with our role as the world's most innovative public university. We're taking innovation out of the narrowly defined box it's so often placed in—those programmers in the garage—and opening it up to the broader community. At the same time, we're taking innovation beyond technology, to address the broader range of issues we face as a society.
One of these issues is homelessness. Far too many of our neighbors go to sleep each night in cars or underneath bridges. There's no one reason they're on the street, and so there's no one solution. That's what makes homelessness exactly the sort of challenge that cries out for inclusive innovation.
Urban@UW is an interdisciplinary effort that's not just studying the challenges faced by cities, including homelessness, it's also working on collaborative solutions. Last fall, Urban@UW faculty and students partnered with CoMotion, Undergraduate Academic Affairs, and the eScience Institute to hold a four-day workshop on urban challenges called NextSeattle.
Faith Ramos, a senior at UW Tacoma majoring in urban studies, took part in the workshop. After 15 years working for social and environmental justice, including directing a documentary on the effects of gentrification, Faith has returned to college to pursue a bachelor's degree.
During the workshop, Faith and her team of fellow students sought to combat the dehumanizing anonymity to which many homeless youth are subjected. Their solution? A digital platform that fosters a sense of community with photos and personal stories.
Innovation and innovators are everywhere. But we don't always listen. Yet when we do, we can get the kind of disruption that's truly meaningful. At the UW, we're seeking to disrupt the cycle that keeps people malnourished and in poverty, as well as to disrupt the warming of our skies and acidification of our oceans. We believe we can disrupt cancer, Alzheimer's and malaria, just as we can disrupt inequity and injustice. And we believe not only that we can do these things, but that our public duty demands it.
Inclusive innovation can make disruption a force for good and an extension of our public mission. It is that mission—our commitment to you and to our society—that guides and inspires us every day.
Ana Mari Cauce, University of Washington President
Originally posted here in Columns Magazine