Published on August 25, 2020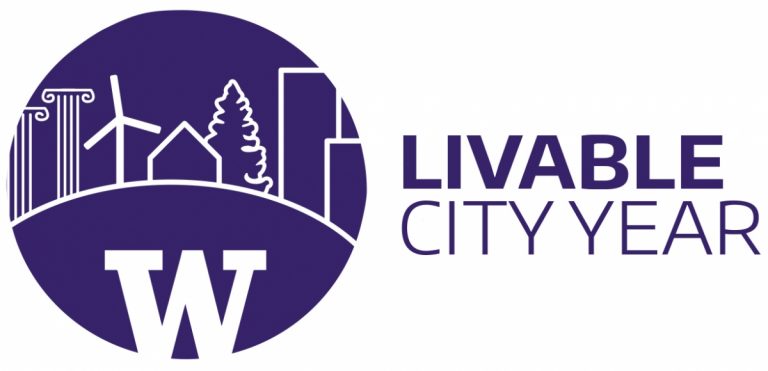 Anne Taufen, associate professor of Urban Studies at UW Tacoma, and Anneka Olson, graduate of UW Tacoma's Community Planning MA program, recently published an article examining the Livable City Year program, a university-community partnership at the University of Washington. This work was partially supported through Urban@UW.
"Especially in this time of polarization, with problems like climate change and structural racism affecting cities throughout the region, we were interested in exploring how the practical work of community-engaged learning can lead to real institutional and policy change," said Dr. Taufen. "It's a piece about praxis – what do course reports do, what might they do, and how can planners learn to approach this strategically and realistically." An excerpt from the article follows; access the full text at the Journal of Planning Education and Research.
Most planners believe the documents they produce have the potential to guide institutional practices and influence outcomes—indeed, we would be unlikely to engage in research, analysis, and recommendations if we did not.
Most planners and planning scholars also believe that conditions in cities and regions are not as equitable, livable, and sustainable as they could or should be (Brand 2015; Gough 2015; Zapata and Bates 2016), and that there is great potential in the power of planning courses and university programs to partner with local communities and jurisdictions to work toward knowledge co-production and project implementation that is useful and beneficial to all involved (Botchwey and Umemoto 2018; Slotterback and Lauria 2019; Watson 2014).
In this article, we examine outputs of a university–community partnership—the course reports produced through Livable City Year (LCY), a university–community partnership at the University of Washington (UW)—to consider some of the ways that planning documents help shape and influence subsequent outcomes. We adopt an actor–network perspective as both a methodological and pedagogical lens, accounting for the highly contingent and politicized nature of planning practice (Eraydin and Frey 2018), as well as the need for ongoing processes of reflection, trust-building, and mutual learning in community-engaged research and teaching partnerships (Balassiano and West 2012; Siemiatycki 2012; Sletto 2010).
Why plans and reports have value—the work that they do and the alignments that they sometimes enable—is a question that depends on a number of different conditions and considerations. The way a planning report works, or fails to, will depend both on the circumstances around its formation, and the characteristics and circulation of the document itself. In the sections that follow, we situate these claims within a growing body of actor–network scholarship in planning, and introduce a typology for understanding more about the role played by course reports in the LCY partnership.
By characterizing the agency of different planning reports as being deeply related to the context in which they are created and used, we hope to improve understanding of how the material artifacts of planning perform the often political role of translation (definition, alignment, enrollment, and mobilization) within continually forming networks of planning practice. We conclude with thoughts about the implications of this analysis for both pedagogy and practice.
Read the full article at the Journal of Planning Education and Research.
Originally written by 
Anne Taufen
 and
Anneka Olson
.