Published on October 2, 2018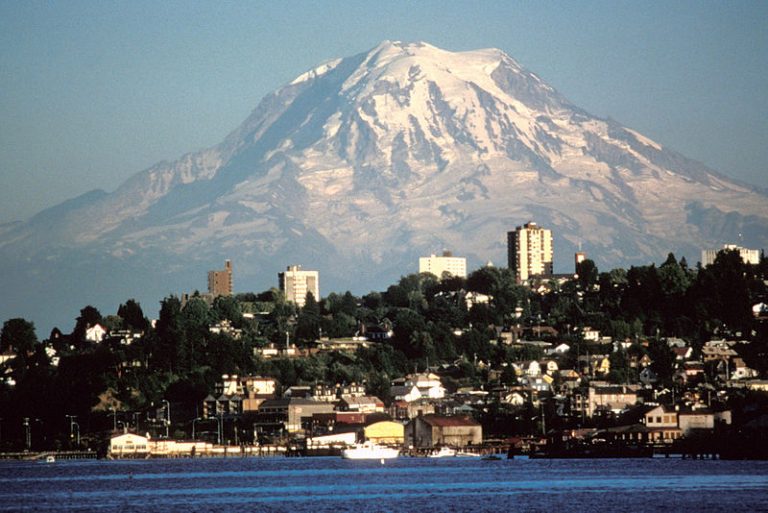 Throughout the 2017-2018 academic year, 349 University of Washington students and 26 UW faculty members worked with staff and community members from the City of Tacoma on projects to advance livability and sustainability in the city.
The year-long partnership between Tacoma and UW Livable City Year (LCY) provided the city with university resources to tackle 27 projects identified by city staff. Students worked on the projects and presented their findings and recommendations as part of their courses, and then after the class was finished produced in-depth reports and other deliverables.
"We want to ensure that Tacoma grows in a manner that is sustainable and benefits our entire community," said Tacoma Mayor Victoria Woodards. "As a University of Washington Livable City Year partner, we have benefited from a partnership that helps us achieve realistic, specific, and measurable goals to address education, employment, equity, and accountability."
UW's Livable City Year (LCY) program is led by faculty co-directors Branden Born (Urban Design and Planning) and Jennifer Otten (Public Health). The program launched in 2016 in collaboration with UW Sustainability and Urban@UW, and with foundational support from the College of Built Environments, the Department of Urban Design and Planning, Undergraduate Academic Affairs, and the Association of Washington Cities. LCY's Program Manager is Teri Thomson Randall. The program is modeled after the University of Oregon's Sustainable City Year Program and is a member of the Educational Partners for Innovation in Communities Network.
Continue reading at Livable City Year
Originally posted on
Livable City Year