Published on July 18, 2019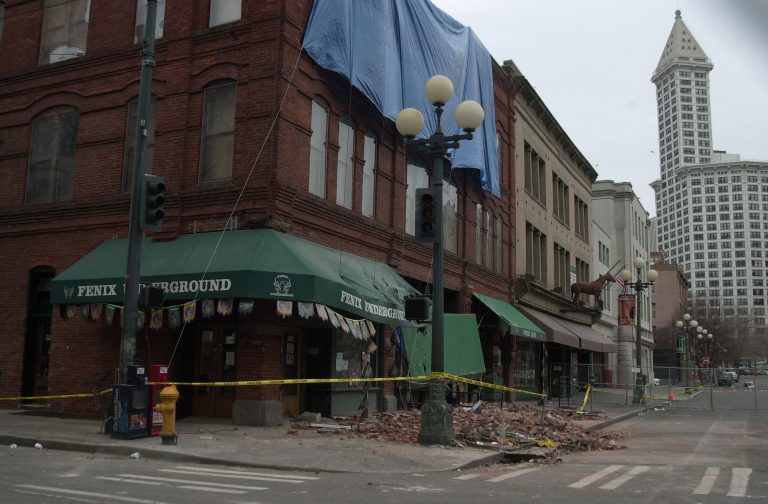 Ridgecrest, California was hit with a magnitude 6.4 earthquake on the morning of July 4, followed by a magnitude 7.1 quake in the same area on July 5.
Despite being 125 miles from the epicenter, people in Los Angeles felt long-lasting shaking. This is because of something called "basin effects" — and Seattle should take note, since most of the city is built on what's known as the Seattle Basin.
Dr. Erin Wirth, a geophysicist with the United States Geological Survey and Affiliate Assistant Professor with UW's Earth and Space Sciences department, explains the basin effect, "It's like if you have a bowl of jello, and you move it, the jello will move a lot more than the bowl and it will bounce off the sides."
Understanding how that shaking changes in a basin is particularly important for tall buildings, according to Dr. Marc Eberhard of the Civil and Environmental Engineering Department at University of Washington.
"If you shake it really fast, it doesn't do as much," Eberhard explained. "But if it slows down like it does in a basin, those tall buildings can start to move back and forth."
Wirth, Eberhard, and other scientists working on the "M9 Project" at the University of Washington have published several studies this year after doing 50 computer simulations of "The Big One," a magnitude 9 earthquake likely to happen on the Cascadia Subduction Zone.
Continue reading at King5 News.
Originally written by Laura Fattaruso for
King5 News
.