Published on August 18, 2023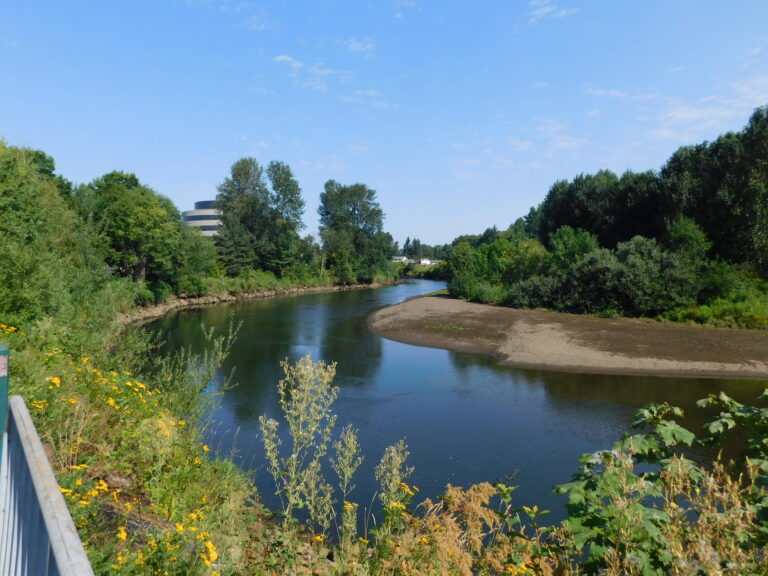 The project started as a rundown hotel in a sea of asphalt. Now Chinook Wind is a wetland, a restored salmon habitat and a hook-shaped estuary where waters rise and fall with the tides and native plants blanket the shore.
The transformation is almost as extraordinary as the one that turned the Duwamish River from a system of wetlands and marshes into its current industrialized state. On one side of the estuary, Sound Transit trains rumble across the river next to a UPS freight center. On the other side, trucks and buses roar on Tukwila International Boulevard and more warehouses stand across the river….
There's already signs of success, said Jason Toft, a research scientist [in the School of Aquatic and Fishery Sciences Wetland Ecosystem Team] at the University of Washington, who has has evaluated restored habitats around Puget Sound. Surveys at the site between February and June found Chinook salmon using the estuary even before the plants had grown in. Seeing Chinook in the site in February was especially exciting because they were likely born in the wild rather than being released by a hatchery, he said. "That's kind of a common mantra that 'if you build it, they will come,' " he said.
Continue reading at Seattle Times.
Original story by Amanda Zhou for Seattle Times.