Published on May 5, 2021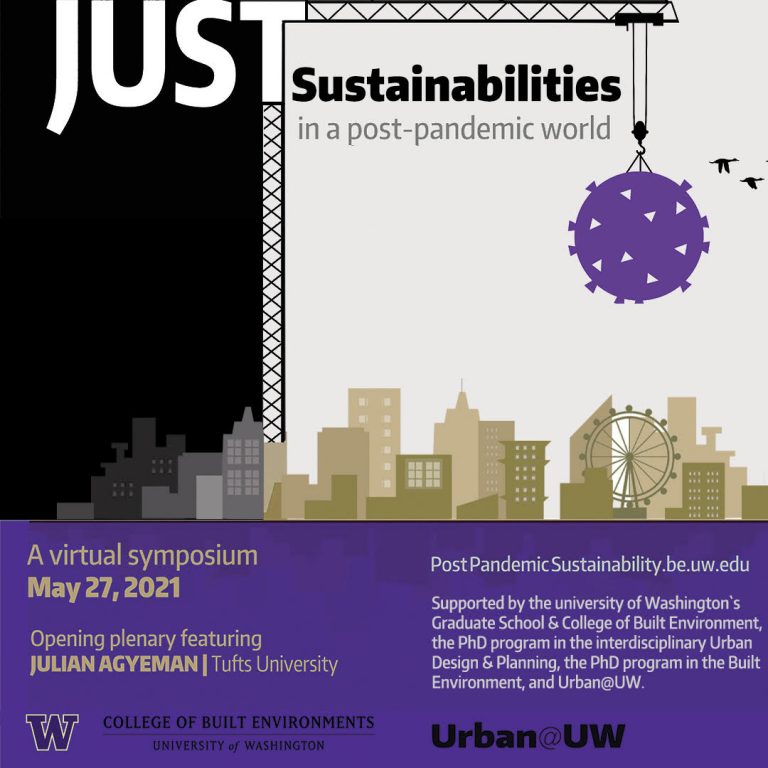 The COVID-19 pandemic has tested our cities' adaptability and resilience and dug deeper holes in cities' social, environmental and physical fabric. As we come out of the pandemic, we need to re-think how the city fabric functions. Planning for the post-pandemic city requires a careful understanding of the implications of the COVID19 pandemic on pre-existing inequities and sustainability challenges. To reimagine our cities in a post-pandemic world is an invitation to explore the complex and embodied relations between humans and the urban environment, whether mediated by governments or communities, and their effects on public policy, planning processes and outcomes, particularly concerning notions of justice and equity.
This is a virtual one-day symposium on May 27th, and open to everyone. It will include over 30 researchers, practitioners, and activists discussing sustainable, smart, and resilient post-pandemic cities while recognizing the diversity and equal rights to the city.
Julian Agyeman, Professor of Urban and Environmental Policy and Planning at Tufts University and author of multiple books, will be the keynote speaker and kick off the day to reflect on the past year and envision a future for a post-pandemic world. After the keynote speaker, there will be a series of sessions around different topics related to "Just Sustainabilities" that range from Just Landscapes, Just Transportation, Just Communities, to Just Systems.
In addition, the Urban@UW Research 2020-21  Spark Grantees will be presenting. The Spark Grants Program is available to scholars across all three UW campuses to pursue research interests in critical aspects of contemporary urban societies; look for our 2021 RFP in the coming weeks!
View the full list of speakers here.
Register for the symposium here!