Published on March 31, 2020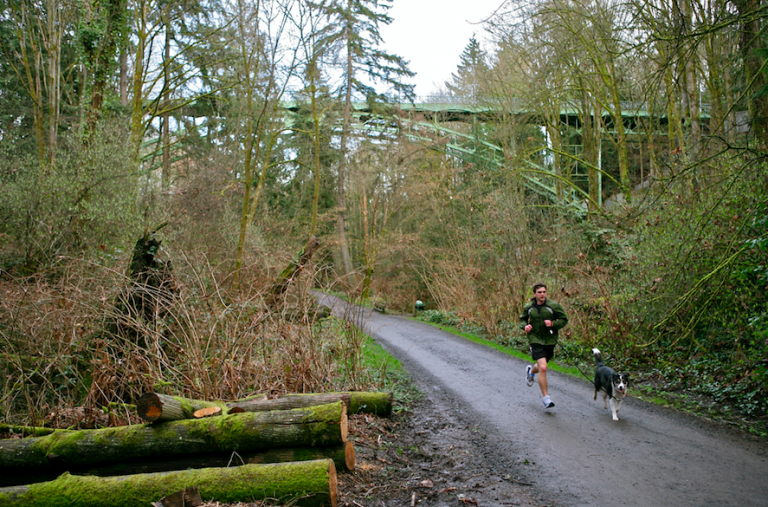 As the first weekend of spring began, nearly 100 million Americans had just been ordered to stay home to slow the spread of the novel coronavirus.
Even the most stringent stay-at-home orders in the U.S. currently allow people to go outside, which is providing multitudinous benefits in this time of great uncertainty. Taking a short walk, roll, or stroll outdoors can provide a break from the news, soothe an anxious mind, boost immunity, and even improve sleep. Just living on a street with a healthy tree canopy has been proven to reduce stress—something every American could certainly use right now.
Not every American has access to these benefits. People with yards and gardens can go outdoors without even leaving their properties, of course. People who live in neighborhoods with wide sidewalks and mature trees don't have to go far to get a similar boost to their health. But people who live in small apartments, far away from parks, on streets without trees, or on wide roads with narrow, crumbling, or nonexistent sidewalks face dwindling options for getting outside in a way that doesn't jeopardize their own health—or the health of others.
"Those cities that have started to prioritize their public realm for people with six feet distance between us, rather than packing us in around cars and driving, means some are experiencing the broader possibilities of the public realm," says Thaisa Way, former landscape architecture professor at the University of Washington and director of Urban@UW, and current program director of garden and landscapes studies at Dumbarton Oaks Research Library and Collections in Washington, DC. "Let's hope we fill up that space and then protect it as a more generous and healthy urban landscape."
Continue reading at Curbed.
Originally written by
Alissa Walker
for
Curbed
.