Published on October 17, 2019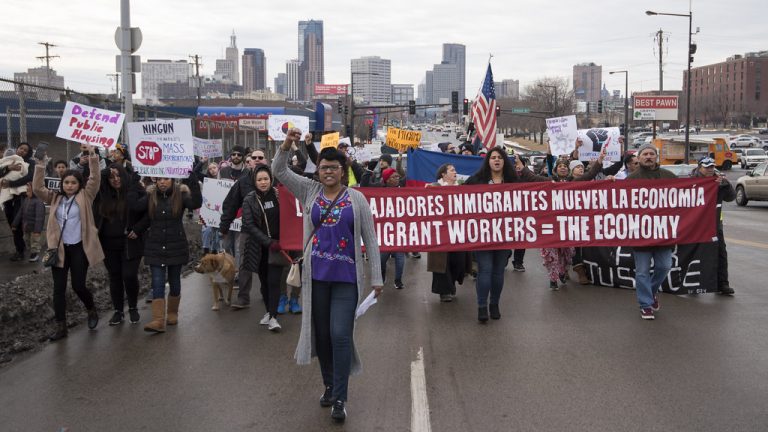 President Trump has turned repeatedly throughout his tenure and his re-election campaign to two targets: immigrants whom he has described as "invading" the country, and American cities he has called out of control. But to the extent that each presents real policy challenges — how to integrate foreigners, what to do about struggling places — cities and immigrants are intertwined. The president's two oft-cited problems have historically been solutions to each other.
"There's this symbiotic relationship that immigrants need cities in order to acclimate to a new society, and cities need new immigrants," said Jacob Vigdor, a professor at the Evans School of Public Policy & Governance, and an affiliate with the Center for Studies in Demography and Ecology at the University of Washington.
Research from the University of Southern California has shown that immigrants increase home values in sagging markets, and Vigdor's work at the county level has shown that their arrival encourages U.S.-born residents to follow, spurring population growth where it had been declining.
Other studies have shown that some of the biggest urban crime declines have been in neighborhoods where new immigrants have arrived. That's most likely because foreign-born residents have lower crime rates than native-born ones, and their population growth in neighborhoods previously full of vacant properties can help restore eyes on the street.
Continue reading at The Upshot, in The New York Times.
Originally written by
Emily Badger
and
Quoctrung Bui
for
The New York Times
.