Published on September 29, 2022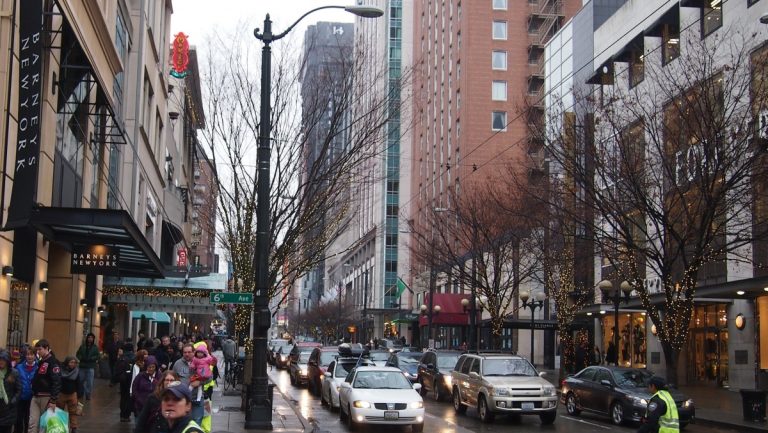 There is nothing quite like the hustle and bustle of a city. No matter where you are, you know when you've made it downtown.
Since downtowns have changed so much in the past, what will they look like in the next decade? Well, in order to predict the future, we must go back to the past.
"So, if you go back in time at the time of the European colonization of this country, in the eastern seaboard cities, downtown were mixed districts," said Manish Chalana, an associate professor of urban design and planning at the University of Washington.
"We didn't have the technology to go high and we didn 't have the transportation technology to spread out too much, so these were just very dense, mixed-use districts where everything was happening," Chalana said.
Chalana will be the first to tell you that this concept of mixed-use districts is coming back.
"Multiple sort of ideas that are floating around in the way downtowns will transform in the next decade. One of these is that, they are saying, there will not just be one central business district, CBD, there will be multiple CBD type places in different neighborhoods," Chalana said.
Continue reading at 23ABC News.
Originally written by Jessie Cohen for 23ABC News.