Published on April 28, 2022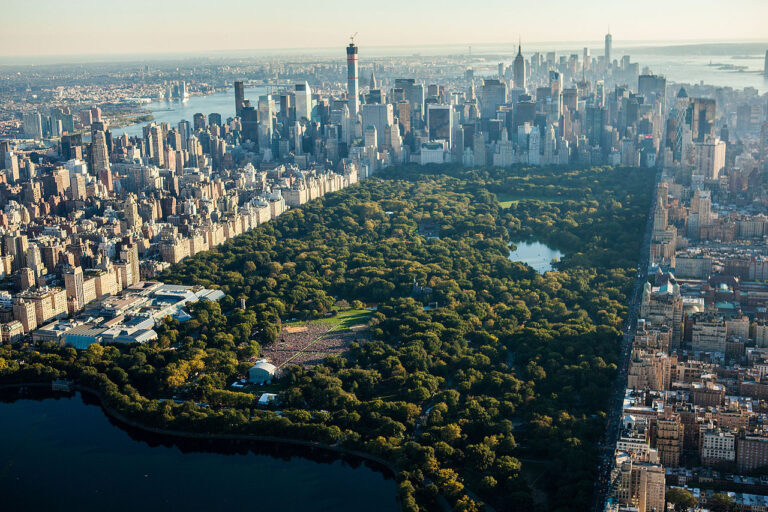 For those of us who did the majority of our growing up in upper Manhattan, it's not hyperbolic to say that New York's Central Park was our backyard. We spent snow days careening down Cedar Hill on our sleds. I attended a bar mitzvah reception at Loeb Boathouse, spending a good portion of it perched atop a big, flat-topped rock on the water's edge, daring classmates to dip their toes.
Whatever the Park meant to me before the 2020 lockdown, it means more now. As a small pod of friends clung to daily outdoor meet-ups as our only in-person interactions throughout the summer, the park's significance grew. It wasn't just me.
"Emotionally, it was great to have a routine and reliably see people in person," my friend Ethan tells me.
"At the end of the day, it made something fun out of a time when everything was canceled, being ejected from college, and starting work."
My experience during the Covid-19 pandemic and my rekindled relationship with public parks are not unique. I could just as easily be a person writing about Prospect Park, Boston's Emerald Necklace, Chicago's Midway Plaisance, Montreal's Mount Royale, or the U.S. Capitol mall right now.
Collectively, these urban green spaces share an origin: They are some of the 100 public parks and grounds designed by 19th-century architect Frederick Law Olmsted. His ideas about how humans should interact with nature in cities have shaped millions of people's existences for centuries — and amid our twin mental health and climate crises, they are once again in vogue.
Most visitors to Central Park — or any other Olmsted park — do not realize the rolling landscape is artificial. The nature of Olmsted's medium may have something to do with it, but it is also a misconception about how cities are designed and built as spaces for people to live.
"As landscape architects, we create works of art that are constantly changing," says Thaïsa Way, a professor at the University of Washington and the director of garden and landscape studies at Dumbarton Oaks, a Harvard Research Institute.
"You can imagine Michelangelo's 'David:' if every time you saw it, it was taking a different form, you would have a very different impression of that work of art."
Olmsted realized that a garden or park could be a living work of art, one designed by man but then curated by nature. Coupled with his experience in farming, anthropology, public health, and design, Olmsted managed to get a job designing one of the most iconic landscapes in the world: Central Park in New York City.
His ideas for the park revolutionized how we understand the relationship between urban living and green space, and how the latter can transform the human experience.
It seems almost too good to be true that the green spaces Olmsted designed more than a hundred years ago would prove useful all these years later. But he undoubtedly created with time in mind and estimated that his works would reach their peak fifty years from when they were constructed, Way says.
"Where do we come to celebrate? Where do we come after a crisis? Where do we come to protest? Where do we come to learn? All of those things are done in our public landscapes," Way says.
Originally written for Maddie Bender for Inverse