Published on June 6, 2019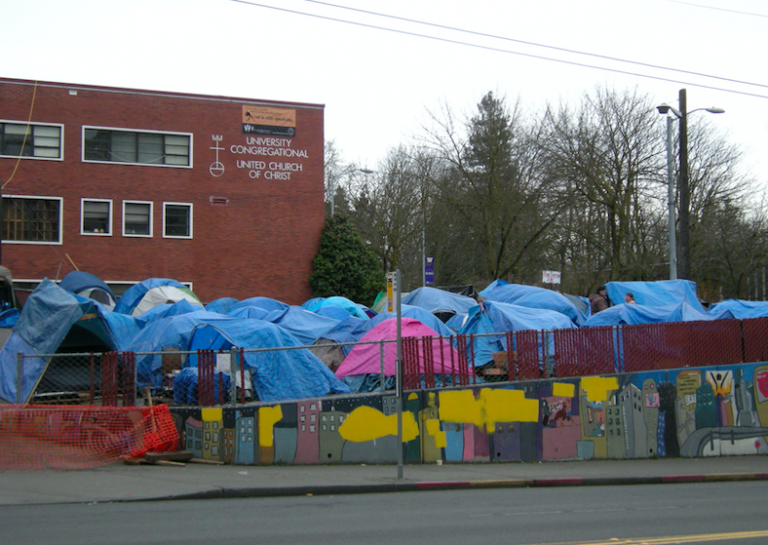 The number of homeless in Seattle dropped nearly 8% over the last two years reflecting an across the board drop in nearly all categories. But there was an increase in the number of people living unsheltered in tents and encampments and that's where Seattle's Navigation Team focuses on.
Mayor Durkan announced on Friday an expansion of the team by four members bringing the total to 38. Two years ago the team had 22. The Navigation Team focuses solely on the unsheltered in Seattle.
"With an expanded navigation team, we are now going to have their services seven days a week — which I think is a critical thing," Durkan said.
"We have had record numbers of people that have been actually housed," she said. "We have fewer large encampments but we still have other encampments that we will continue to monitor."
"It reflects a lot of the changes happening in our city," says Graham Pruss, who is a few days away from earning his PhD in the Department of Anthropology at the University of Washington.
He has spent 10 years studying what he calls "vehicle residency" and contributed to the methodology used to count people in vehicle in the 2019 Count Us In.
Continue reading at KOMO News.
Originally written by Matt Markovich for
KOMO News
.