Published on December 9, 2021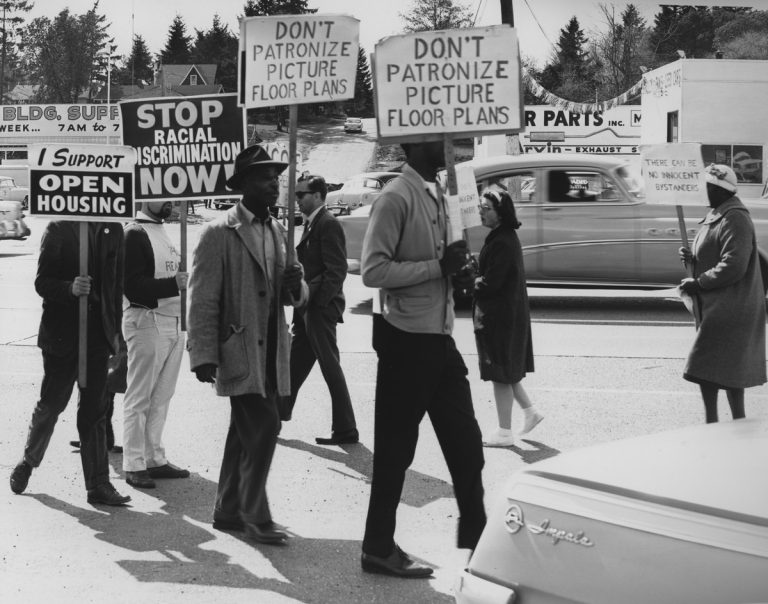 Imagine buying your dream home — and then learning you are prohibited from owning it. A surprising number of residential property deeds in Washington state contain clauses excluding certain groups from ownership.
Those clauses are no longer enforceable thanks to a 1968 anti-discrimination law, but the exclusionary language — a reminder of sanctioned racism in the past — and can nevertheless be disturbing for homeowners.
"When homeowners learn about a restriction it can be quite a shock, especially for families of color," says James Gregory, Williams Endowed Professor in the Department of History. "Real estate companies have seen some potential buyers walk away from properties out of shock and disgust."
Earlier this year, the Washington State Legislature passed HB 1335, which funds research at the University of Washington and Eastern Washington University to search for racially restrictive covenants in home deeds. When the researchers find such covenants, they will inform the homeowners and suggest measures to repudiate the disturbing language.
For Gregory, who leads the UW research team, the current work is a continuation of a research project started years ago with the help of students in his classes. The earlier findings are published on Gregory's Seattle Civil Rights & Labor History Project website. With state funding now attached to the project, he sees an opportunity to bring greater visibility to Washington's complicated relationship to segregation.
"As a historian, I think it's important to fully understand the history of segregation in our region, which continues to haunt the systems of opportunity that differentiate folks who have faced discrimination from those who have not." says Gregory. "To forget or hide or not understand that history is to really limit our ability to be responsible to that."
Thanks to state funding, Gregory now leads a team of four students searching for deeds with exclusionary language. Project coordinator Madison Heslop, a doctoral student in the Department of History, is joined by history majors Jazzlynn Woods and Sophia Dowling and computer science major Nicholas Boren.
Reviewing the language in thousands of home deeds is a painstaking process. "The work can be really tedious at times, but I think it's really important," admits Woods, who has been surprised by the frequency with which she has encountered racially restrictive covenants. "When it becomes tedious, I just keep in mind that in the end it will be really useful, informative, and liberating for people."
Continue reading at UW College of Arts & Sciences.
Originally written by Nancy Joseph for the UW College of Arts & Sciences