Published on August 22, 2022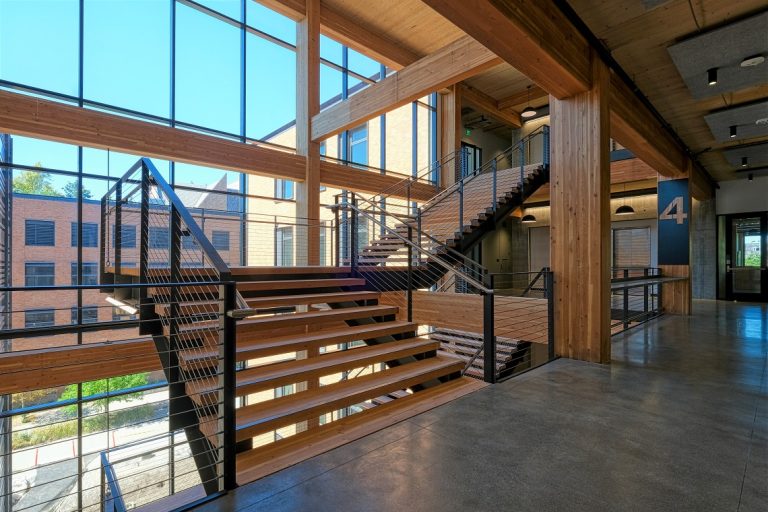 As Foster School of Business students, faculty and staff anticipate enjoying the much-improved convenience, beauty and amenities of the newly constructed Founders Hall when it opens next month, they will be doing so in one of the region's most sustainably constructed buildings.
From carbon-sequestering construction materials to drought-resistant vegetation, every aspect of the building is designed with sustainability as a guiding principle. The result is a 76% reduction in cumulative carbon footprint, according to an analysis by LMN Architects, the firm that designed the multi-use structure.
All of these elements combine to make a structure that project lead Robert A. Smith asserts is "massively better than a building from a couple of decades ago might have been," while conveying the spirit of sustainability and community—built around the hub of an intentionally social central stairway—to those who will be working and learning within its walls every day.
Continue reading at Foster Business Magazine.
Originally written by David Fenigsohn for Foster Business Magazine.