Published on April 25, 2023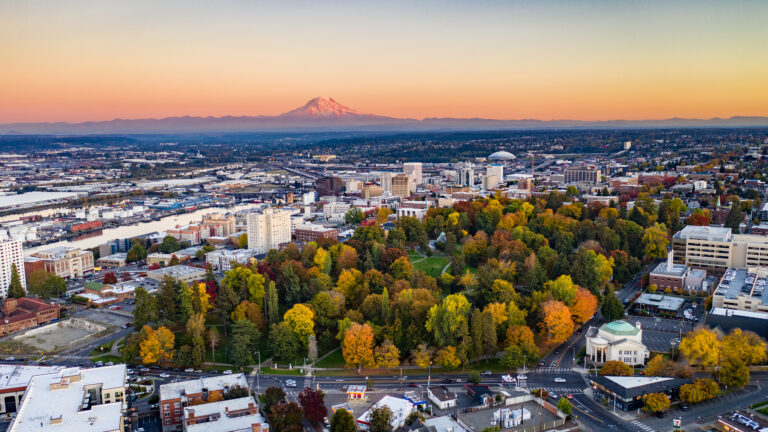 For more than 50 years, the University of Washington has recognized Earth Day by engaging students, faculty and staff in a variety of activities and events aimed at creating a more sustainable future.
In 2023, the UW plans to spend $3 million on energy and water conservation efforts, representing a 400% increase from the previous year, officials said. Aging equipment is being replaced, lighting exchanged and new monitoring systems installed allowing for the UW to take informed steps to reduce the university's carbon footprint. As a result, the UW will pay less for energy and water and use those cost savings to pay for future sustainability improvements.
New construction at the UW is utilizing some of the most advanced sustainable building practices available, minimizing energy and water usage while maximizing space for collaborative interactions. Opened in 2021, the Hans Rosling Center for Population Health earlier this year achieved LEED Platinum, the highest standard in sustainable building practices. And when the Foster School's Founders Hall opened last year it was the first building at the UW to be constructed of engineered wood in place of steel and concrete, and will use 70% less energy and 53% less water than a comparable facility built with conventional materials.
Continue reading at UW News.
Originally written by Jackson Holtz at UW News.