Published on September 18, 2020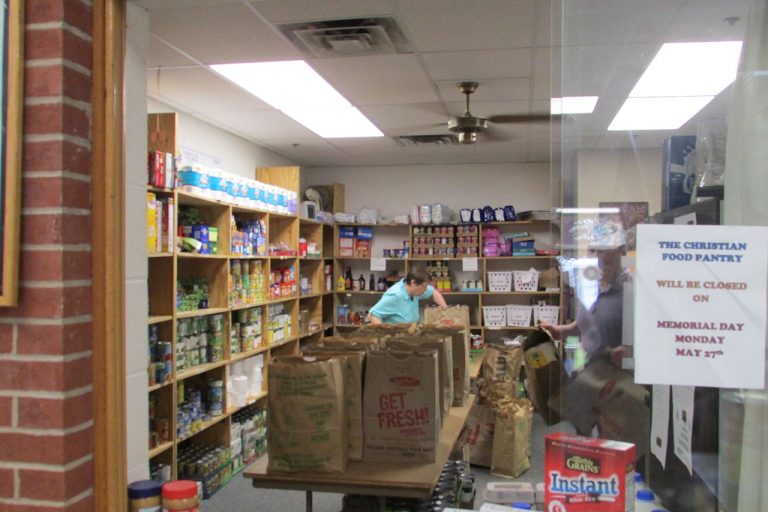 Since the onset of the pandemic, food insecurity rates have more than doubled in our state. That's according to researchers at the University of Washington who have just compiled the results from their first round of a statewide survey.
It was done this summer in cooperation with Washington State University and Tacoma Community College, as well as partners in local, county and state governments.
It found that about 30 percent of state residents are now at risk of going hungry, up from about 14 percent pre-pandemic. And the study shows that 59 percent of those who are now food insecure are parents — and high percentages share other traits that make them more vulnerable.
"So what we're really seeing is that individuals with low or very low food security are more likely to have children in the home," said Jennifer Otten, a University of Washington professor of nutritional sciences who co-led the research.
"They're more likely to be lower income. They're more likely to have less than a college education, and they're more likely to be people of color," she said of those who are at risk of going hungry.
None of that was particularly surprising, Otten says of the top-line findings, because it mirrors similar data coming from other states.
"What we thought we would see, though, was greater use of food assistance," she said.
Instead, their survey shows use of food banks going from about 13 percent pre-pandemic to just 15 percent this summer. And the use of federal benefits such as SNAP and WIC actually went down (from 18 to 14 percent and 5 to 2 percent, respectively.) Otten thinks that's because it took a while for these programs to shift to allow for shopping or qualification meetings online. And she expects that shift would show up as increasing use in future months.
Co-authors of the study include:
Continue reading at KNKX.
Originally written by
Bellamy Pailthorp
for
KNKX
.