Published on February 24, 2022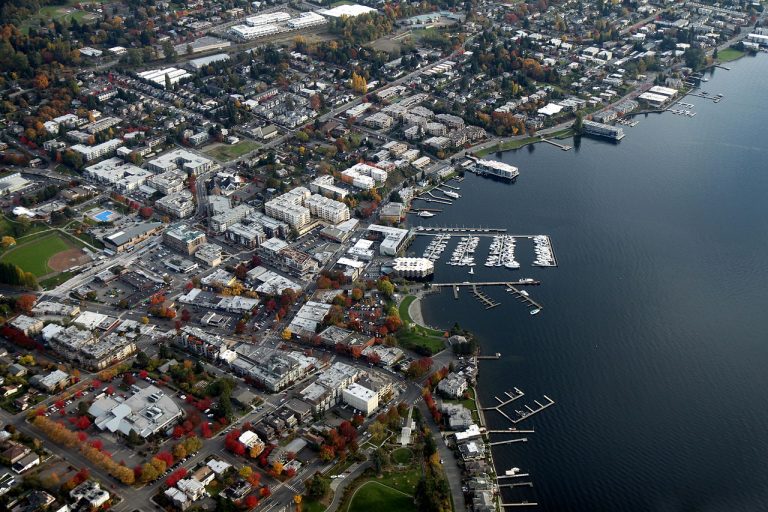 Homeless hotel shelters continue to be difficult sells for those living in cities outside of Seattle, with Kirkland residents now expressing concerns over the potential purchase of a vacant La Quinta Inn.
Snohomish County Councilmember pushes back against hotels for homeless residents
King County is reportedly considering the La Quinta Inn — located near SR 520 on the south edge of Kirkland — as the latest permanent supportive housing site for its Health Through Housing initiative. As part of that initiative, the county already has purchased at least eight former hotel facilities, spanning Auburn, Federal Way, North Seattle, Pioneer Square, Queen Anne, Redmond, and Renton.
But residents of cities where hotel shelter spaces have either been planned or considered have frequently raised objections.
In 2020, outrage from residents led to Renton City Council passing legislation that forced out over 200 homeless residents living in a former Red Lion Hotel. Redmond residents echoed those complaints the following year after King County purchased a former Silver Cloud Hotel in the city, claiming that the planned shelter would make the surrounding neighborhood unsafe.
Now, that debate has moved to Kirkland, where those same concerns are once again being raised.
In Seattle, early data from University of Washington researchers indicated that homeless individuals living in hotels over a 12-month period saw across-the-board improvements to their lives. Participants in the UW's study were shaving and showering regularly, getting three meals a day, and were more frequently attending medical appointments. Other data from the city's homelessness outreach team indicated that newly-opened hotel spaces helped fuel a 132% increase in shelter referrals.
Continue reading at MyNorthwest. 
Originally written by Nick Bowman for MyNorthwest