Published on April 27, 2016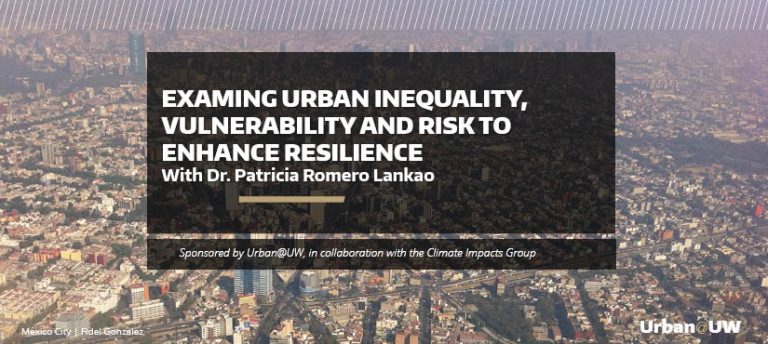 Dr. Patricia Romero Lankao / May 11th / 5:00-6:30pm / CMU 102
With the coming impacts of climate change, including sea level rise, extreme weather events, and drastic changes in water availability, it can be expected that prosperous, well-governed cities can generally adapt, at least for the next few decades – assuming global efforts at mitigation successfully halt and then reverse global emissions of greenhouse gases. But most of the world's urban population lives in cities or smaller urban centers ill-equipped for adaptation – with weak and ineffective local governments and with very inadequate provision for the infrastructure and services needed to reduce climate-change-related risks and vulnerabilities. Innovations by urban governments and community organizations and in financial systems can address such problems, enhancing the health and wellbeing of the most vulnerable portions of city populations. Dr. Patricia Romero Lankao's research addresses these vulnerabilities, and the steps that some cities are taking to improve their resilience in the face of global change.
Dr. Patricia Romero Lankao studies the interactions between urban development and global environmental change. She is a social scientist at the Research Applications Laboratory and Institute for the Study of Society and the Environment at the National Center for Atmospheric Research. Dr. Romero Lankao is active in both the international and US human dimensions community, and views urbanization as both a social and environmental phenomenon, and one of the most influential irreversible and evident anthropogenic forces in the Earth system.
This presentation is part of the speaker Series on "Urban Environmental Justice in an Era of Climate Change," hosted by Urban@UW in partnership with the West Coast Poverty Center, the Climate Impacts Group, the College of the Environment, the School of Social Work, and the Graduate School.
Find us on Twitter and Facebook.