Published on May 23, 2019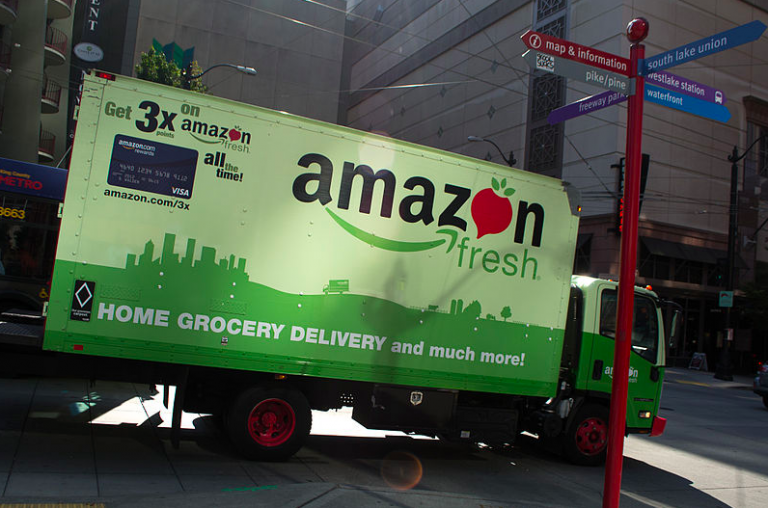 Amazon is preparing to do something it's never done before: disclose its companywide greenhouse gas emissions.
Amazon, with its diverse portfolio of energy-hungry businesses, faces a challenge in calculating and reducing emissions. Some recent moves, such as its push toward ever-faster delivery speeds for its core Prime customers, raise questions about its ability to do so.
Meanwhile, its influence over consumer behavior and its position at the hub of a vast, global supply chain give Amazon the opportunity for enormous impact beyond its own direct emissions.
About a decade ago, Anne Goodchild, professor of Civil and Environmental Engineering and founding director of the University of Washington's Supply Chain Transportation & Logistics Center, began studying how grocery delivery compares to individual, car-based shopping when it comes to efficiency and fuel use — a proxy for climate impact.
"It's overwhelmingly better to have basically a bus — a bus for groceries — deliver to you, compared to personal driving," she said.
The benefits stem from the efficiency of consolidating many people's purchases into a single delivery route, often served by a box truck or delivery van. As delivery times are shortened, however, carriers must make more frequent trips to fulfill the promise — a scenario familiar to anyone who has sat at home and watched multiple deliveries arrive over the course of a day.
Continue reading at the Seattle Times.
Originally written by
Benjamin Romano
for the
Seattle Times
.