Published on May 20, 2020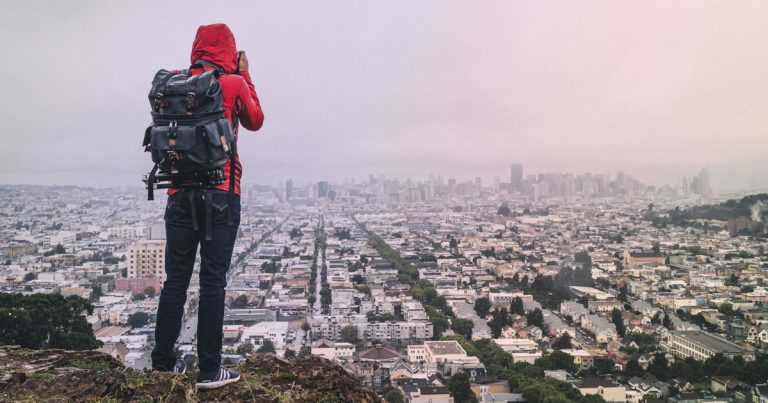 Research projects funded for 2020 by EarthLab's Innovation Grants Program will study how vegetation might reduce pollution, help an Alaskan village achieve safety and resilience amid climate change, organize a California river's restoration with tribal involvement, compare practices in self-managed indigenous immigrant communities and more.
EarthLab is a University of Washington-wide institute connecting scholars with community partners to address environmental challenges. The institute announced awards for its 2020 Innovation Grants Program on May 5.
Crucially, the researchers also plan to collaborate with community partners from El Centro de la Raza locally to universities internationally for these projects. All of the community partners involved are listed on the EarthLab grants webpage.
The four recipient projects include:
Does vegetation help mitigate roadway and aircraft-related air pollution in Seattle?
According to their proposal, "Findings from this study will provide local and highly relevant evidence on the effectiveness of urban planning initiatives that may utilize greenery as an approach to address particulate air pollution."
Hazard planning, food sovereignty and climate adaptation in the Alaskan Arctic 
For this research, an interdisciplinary team of UW polar researchers will work with area search and rescue volunteers to help Kivalina, a 500-person Iñupiaq community in Northwest Alaska about 80 miles above the Arctic Circle, and its residents achieve more safety, resilience and food sovereignty, and become a model of community-driven polar research.
Píkyav on the Mid-Klamath River: Peeshkêesh Yáv Umúsaheesh
This research team proposes a river restoration process on the Klamath River, flowing through parts of Oregon and Northern California, that centers on Karuk tribal sovereignty using a model of justice, helping to bring tribal perspectives to large-scale governance. The title of the project, they write, translates to "the river will look good" — and the phrase "goes far below the surface to include function, connection and ceremonial renewal."
Lessons from urban indigenous immigrants  
"This project will compare a self-managed indigenous immigrant community still using traditional practices in Iquitos, Peru," the team wrote, "to a similar indigenous immigrant community nearby that developed with social and political pressures to colonially urbanize and leave traditional practices behind."
Learn more at UW News.
Originally written by
UW News staff
.