Published on May 14, 2019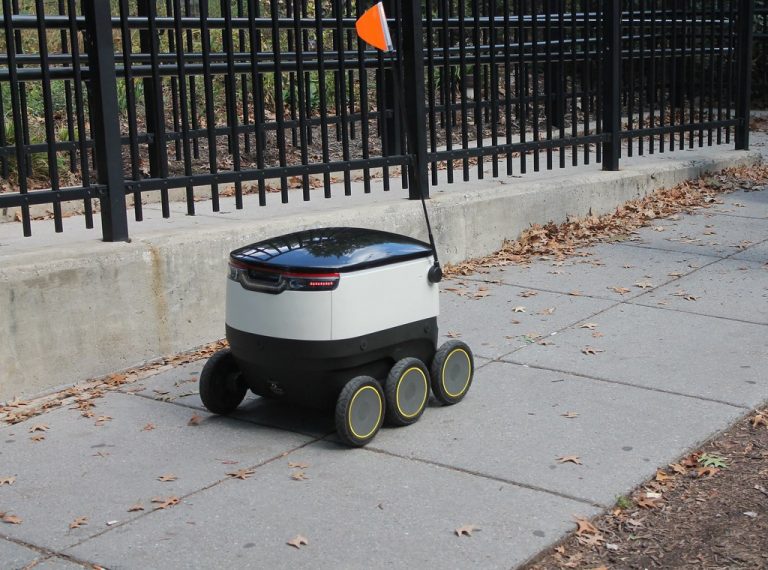 Last week, Washington's governor Jay Inslee signed a bill allowing robots to roll through the state, delivering goods and food orders. Washington joins seven other states that have legalized bot deliveries, and other cities and college campuses have allowed companies to pilot their services.
Perhaps new tech could be what spurs more accessible city design, creating more navigable public spaces for everyone. While people have been advocating for improved accessibility for decades, it's an ugly reality that when it comes to city planning, money talks: The promise of Google jobs has convinced several cities to allow the company to experiment with their internet and telephone infrastructure, leaving messes along the way, and Amazon has built cycle tracks around its downtown Seattle offices. It wouldn't be surprising if cities were more motivated to improve infrastructure if they knew it could provide economic opportunity. "People with [the Americans with Disabilities Act] have been trying to bring the primacy of sidewalks back for almost 30 years, and here are these agents that might make that change much faster because of the commercial considerations," says Anat Caspi, director of the Taskar Center for Accessible Technology at the University of Washington Paul G. Allen School of Computer Science.
As bots process their surroundings using internal cameras and sensors, there's an opportunity for delivery bots' data to inform resources like the access map—but there's currently no talk of that. "It's disappointing that this law doesn't also include some stipulations about contributing the data back to the public, because currently localities and states don't have means of surveying the built environment to the level of detail these robots require. That would be hugely beneficial to people with mobility limitations," says Caspi. As long as these bots will be gathering data around our city, "we may as well be getting something back in terms of public benefit."
Continue reading at Slate.
Originally written by
Jane C. Hu
for
Slate
.