Published on October 25, 2018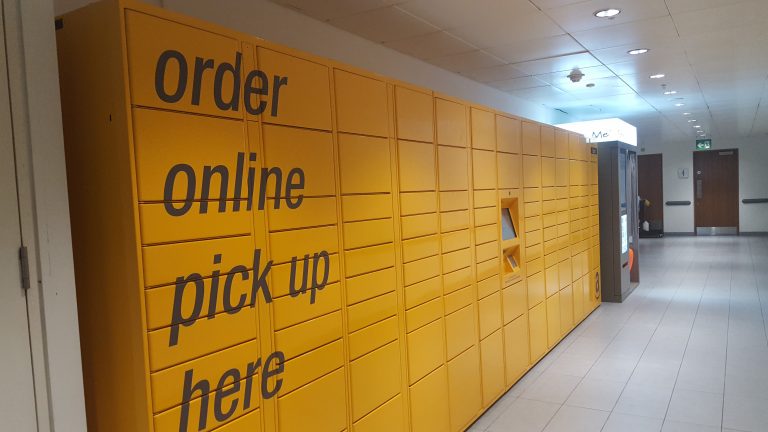 Seattle is one of the most congested cities in America.
Delivery trucks take up space on already crowded roads and idle in parking spots and loading bays. And if no one is available to sign for a package, the process has to start all over again.
The University of Washington's Urban Freight Lab at the Supply Chain Transportation and Logistics Center (SCTL) has been looking for solutions: Parcel lockers that aren't owned by a specific company, such as Amazon, could alleviate the strain. These lockers would provide truck drivers with one location to drop off their packages the first time. And if these lockers are located in a public space, such as a transit station in a dense neighborhood, residents could pick up packages at their convenience.
Now SCTL has identified five viable locker locations at three different Seattle Link light rail stations for a future pilot test. The researchers described their findings in a recent report.
"There are some genuine practical hurdles to putting a locker in a public space," said Anne Goodchild, the director of the SCTL and a UW professor of civil and environmental engineering. "Most academic research would stop at 'we've built a model that shows that lockers should be faster,' but we wanted to define problems and establish a framework for measuring improvement. Otherwise, how do we know if our suggestions are better?"
Continue reading at UWNews
Originally posted on
UWNews
by
Sarah Mcquate