Published on November 21, 2019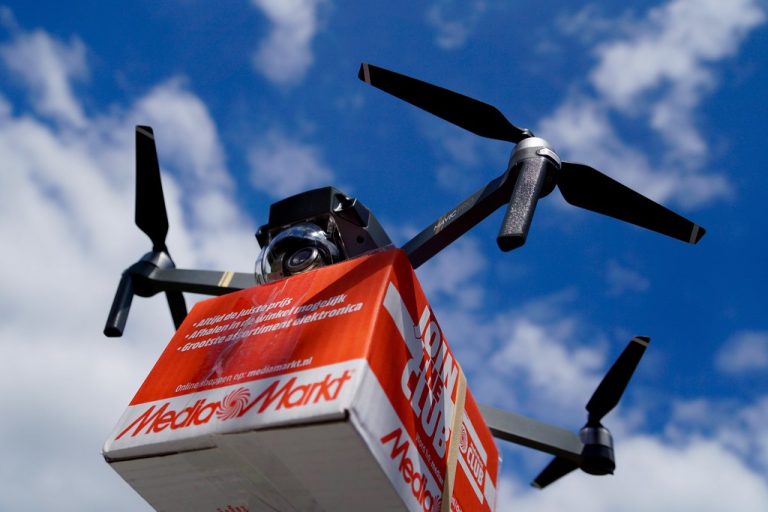 In the era of e-commerce, it takes a single click to order anything you'd like. But it takes a lot of energy to bring it to your door.
Items are shipped from factories, shuttled between warehouses and finally trucked to your home. This convenience comes at an environmental cost — transportation accounts for 29% of U.S. greenhouse gas emissions, with medium- and heavy-duty trucks accounting for nearly a quarter of that.
Technology enables this problem — and some will tell you that technology can help solve it.
The logistics industry has inched toward some environmentally minded solutions in urban areas, such as Amazon Lockers, where a single gas-powered truck might drop off packages for dozens of customers. But that approach doesn't necessarily work in rural areas, where residents are more spread out and trucks haul packages to every doorstep.
That's where drones could be a more efficient way to carry packages on the "last mile" of delivery, researchers say, especially since there are fewer obstacles — such as power lines and buildings — for them to avoid.
"A drone can't really compete with a very full truck making 100 deliveries in a fairly small space," Anne Goodchild, director of UW's Supply Chain Transportation and Logistics Center in the College of Engineering, said. "The farther apart those customers are, the less room for consolidation, the more competitive a drone can be."
Continue reading at the Los Angeles Times.
Originally written by
Samantha Masunaga
for the
Los Angeles Times
.