Published on December 7, 2020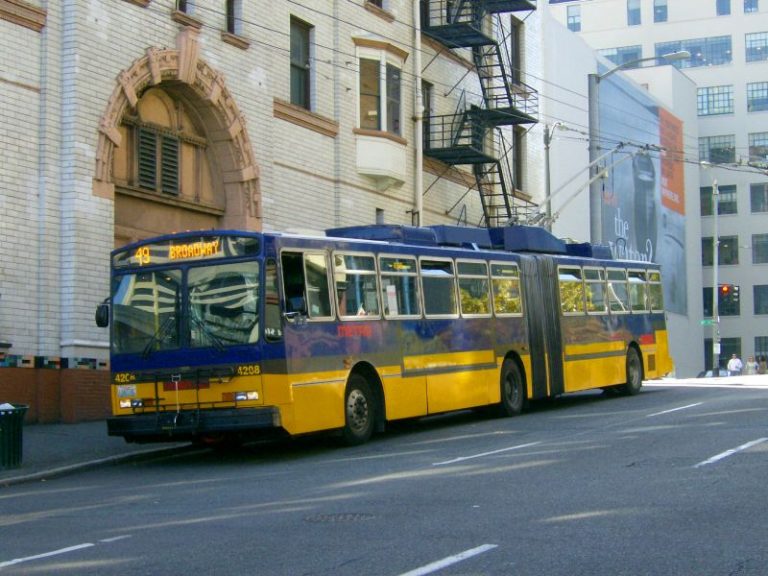 As a new wave of coronavirus sweeps Washington state, positive cases are ticking up at local transit agencies, where workers have continued driving and servicing buses since the start of the pandemic.
At King County Metro, employees have reported 20 positive tests from the start of this month to Nov. 21. That's up from six in October and about five or fewer per month throughout the summer.
"We have seen a big uptick in the last 30 days," said Ken Price, president of the Amalgamated Transit Union Local (ATU) 587, which represents Metro workers. The total count includes workers who are telecommuting, according to Metro. Price said most of the workers testing positive are drivers.
In Snohomish County, Community Transit reported eight cases so far this month, up from four or fewer cases per month throughout the summer and earlier this fall. The November count is nearly as high as in March, when the virus began to spread here and Community Transit reported 10 cases.
Pierce Transit reported six positive tests in November, four of them drivers, according to the agency. That's up from recent months. Since March, the agency has reported three or fewer positive tests each month.
Experts say protecting transit workers takes a "layered" approach.
"It's all of these controls together that are making a difference," said Marissa Baker, an assistant professor of occupational health at the University of Washington School of Public Health. She has been studying transportation workers during the pandemic.
Though plexiglass barriers and regular access to testing can give employees peace of mind, ventilation, filtration and distance between people on board buses and in work spaces are likely the most effective measures, Baker said.
Continue reading at The Seattle Times.
Originally written by
Heidi Groover
for
The Seattle Times
.