Published on August 4, 2022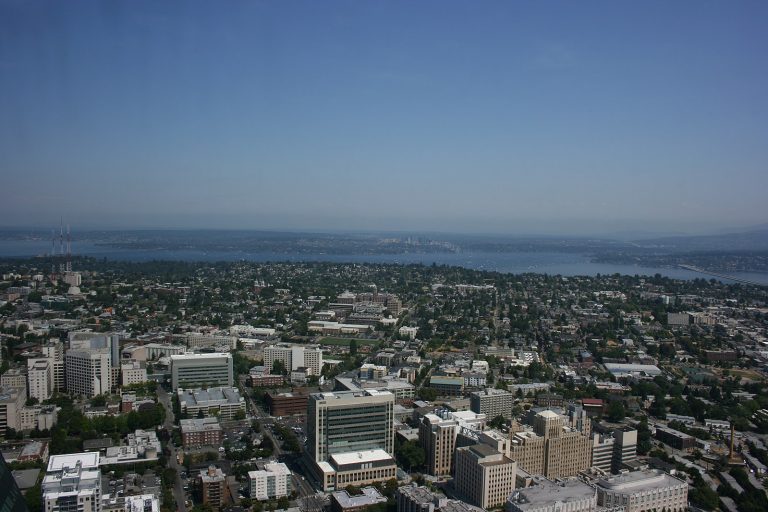 Rev. George Davenport Jr. had a vision of using real estate to sustain his church community in its historically Black Central District neighborhood. But while the streets around the church gentrified, he struggled through the complex landscape of zoning laws, building codes and speculative funding options. Then he stumbled upon the Nehemiah Initiative and the work of the UW's Nehemiah Interdisciplinary Studio. A partnership between Black church leaders and community advocates seeking to preserve their communities and the UW's College of Built Environments, the collaboration engages students in charting an economically sustainable future for the churches in one of America's most expensive ZIP codes.
Donald King, an affiliate professor of architecture, and other community leaders established the Nehemiah Initiative in 2018 to stem the tide. The following year, King worked with fellow professors Rachel Berney, Branden Born, CBE Dean Renée Cheng and Al Levine to develop course offerings. The solution, they found for some, was right under their feet. Many churches have dedicated parking lots, making them cash poor but property rich, as King puts it. "And these parking lots are rarities," King says. "In their neighborhood, where there's higher-density development, they can be picked out very clearly in an aerial photo. What's wrong with this picture?"
After spending time with church and community leaders, the UW-based group of faculty and students developed a detailed assessment. It provided the Peoples Institutional Baptist Church a path to develop affordable housing for church elders while also generating income from market-rate housing.
Urban@UW has provided some support for this initiative. Continue reading at UW Magazine.
Originally written by Chris Talbott for UW Magazine.