Published on August 10, 2021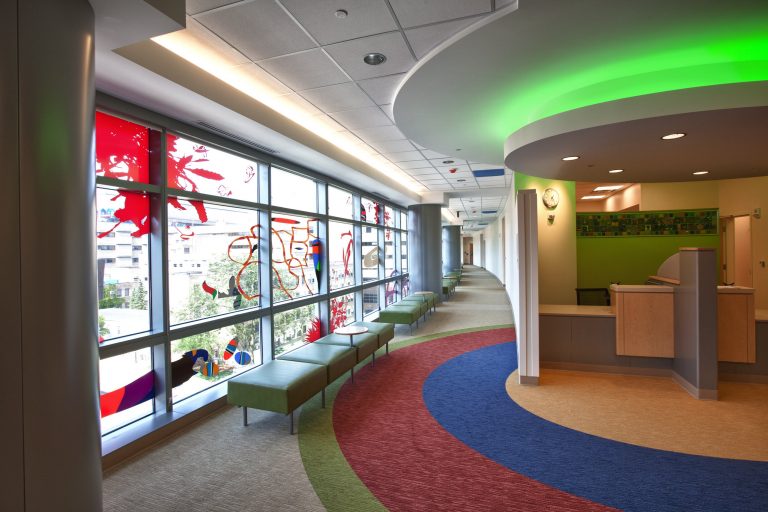 The King County's 2018-2019 Community Needs Assessment revealed that infants from racially and economically marginalized groups encounter the highest rates of infant mortality and lowest birth weights compared to any other population.
King County has offered developmental screening services and virtual information to help child caregivers address this issue. However, there is growing consensus among healthcare providers and child caregivers that these tools do not adequately respond to diverse cultural, social and economic experiences.
Recognizing that these factors do not act in isolation and collectively impact child development, there is a need to create culturally-responsive and accessible interventions to support this historically underserved group.
To address this need, Julie Kientz, professor and chair of the University of Washington Department of Human Centered Design & Engineering, and Kendra Liljenquist, assistant professor of Pediatrics at the UW School of Medicine, have partnered to develop an advanced, smartphone-based technology that will provide culturally relevant activities and health recommendations to support healthy child development.
"When we began talking about the ways that we could reach families, the idea of using smartphone-based technology came up," Liljenquist said. "This is a great opportunity to work together and collaborate to craft this new tool that will hopefully make a change for a lot of clinics and families."
Traditionally, child development screening occurs during in-person clinic visits and the scoring time for screenings have proved to be lengthy and not always widely accessible. These barriers to screening access hold implications for early childhood health, curtailing timely diagnoses and evaluations of child health and development.
"There has been a big push in Washington for universal developmental screening and right now there are a lot of barriers with our current set-up," Liljenquist said. "This tool will allow us to more readily identify kids and families needing developmental or social support [and] really make a change for a whole generation of kids."
To develop this technology, the researchers combine their skills and expertise for this interdisciplinary endeavor. Liljenquist's background in healthcare and child development will inform the design of the technology intervention that Kientz will develop through her background in computer science and human-computer interaction.
"There is this temptation to separate technology and content, but those two must be thought of simultaneously," Kientz said. "[Liljenquist] and I are coming at this with different research questions from our respective fields, [which] is crucial for interdisciplinary work and important for ensuring a successful research collaboration."
The researchers are also supported by Akeiylah DeWitt, a Ph.D. student in Human Centered Design & Engineering, with an interest in early childhood and health disparities.
"A main priority of this work is to respond to [child] health needs in a way that's financially and culturally accessible," DeWitt said. "Our goal for this project is to support those communities directly by creating a technology that is aware of and responsive to both the barriers to healthcare they face and the relevance of culture in early childhood health. We can only achieve that goal by valuing the community's voice and offering them leverage in the design decisions we make."
Continue reading at University of Washington Population Health. 
Originally written for 
University of Washington Population Health.