Published on February 11, 2018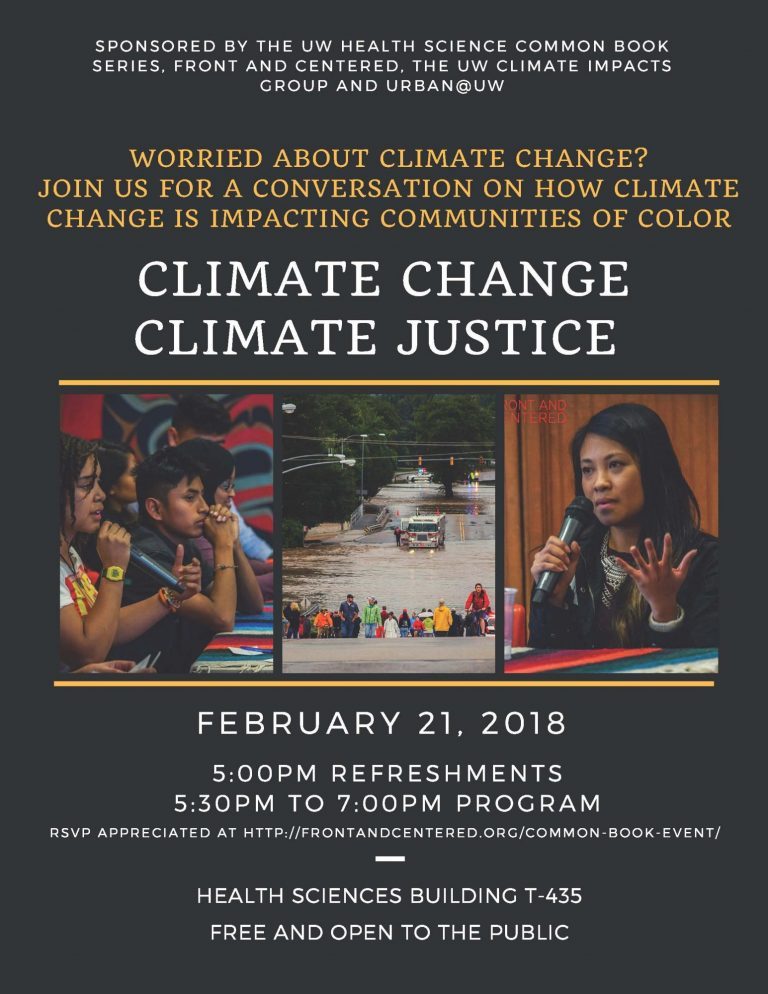 Join UW Department of Environmental & Occupational Health Sciences, Front and Centered, the Climate Impacts Group, Urban@UW, and UW School of Public Health for an evening discussion about climate change and equity in Washington State on February 21st, 2018 at 5:30 PM.
Front and Centered, Urban@UW, the Climate Impacts Group and the UW School of Public Health & Environmental and Occupational Health Sciences are working on two climate and environmental justice research projects that will be completed later this year:
1) An environmental justice map of Washington State that overlays population vulnerabilities (e.g. health & income) with environmental burdens (e.g. toxics and air quality) to identify risk.
2) A report assessing the state of knowledge and needs for further research on equity and climate impacts across Washington State.
Join this interdisciplinary group February 21st, 2018 to learn about these projects and hear directly from communities about how they are experiencing climate change and what it means for them.This event is free and open to the public and will be held in the Health Sciences Building T-435. Please RSVP if you are interested in attending.
Read the full story at Climate Impacts Group
Originally posted on
Climate Impacts Group