Published on August 5, 2019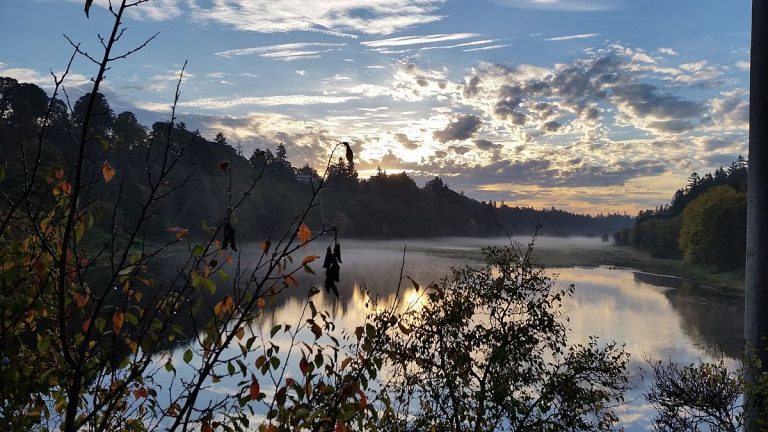 For decades, Burnt Bridge Creek was little more than a polluted drainage ditch lined by invasive vegetation. The creek flows west for about 13 miles through the city, from its headwaters in east Vancouver, before emptying into a natural wetland near Northwest Lakeshore Avenue and flowing through two culverts into Vancouver Lake.
It has a history of pollution and contamination. In 1936, a child contracted typhoid from playing in its dirty waters. In 1958, the Clark County Health District declared Burnt Bridge Creek a threat to public health because of pollution from failing septic systems, deteriorating wooden sewer pipes and agricultural runoff.
For more than 20 years, Vancouver officials have worked to change that sorry legacy and create a greenway to treat polluted stormwater from roads, rooftops and parking lots not far from the creek's banks.
By restoring the creek's greenway, the city seeks to capitalize on nature's ability to slow, store and filter polluted water. Planting trees, especially those on the creek's south bank, provides shade and helps cool the water for fish and other aquatic life.
The Washington State Noxious Weed Control Board describes reed canary grass as a major threat to natural wetlands. The species, native to Eurasia, grows to 6 feet and squeezes out other vegetation to create a monoculture that does little to improve water quality and wildlife habitat.
The city uses a type of Roundup to kill reed canary grass and other invasive species.
Information is mixed on whether the herbicide is dangerous to humans. In February, researchers at the University of Washington departments of Environmental and Occupational Health Sciences and Biostatistics in the School of Public Health said exposure to glyphosate, Roundup's active ingredient, may increase the risk of non-Hodgkin lymphoma by as much as 41 percent. Two months later, the U.S. Environmental Protection Agency reaffirmed its previous conclusion that glyphosate is not a carcinogen and poses no risk to public health when used according to instructions.
Continue reading at The Columbian.
Originally written by
Jeffrey Mize
for
The Columbian
.