Published on November 12, 2020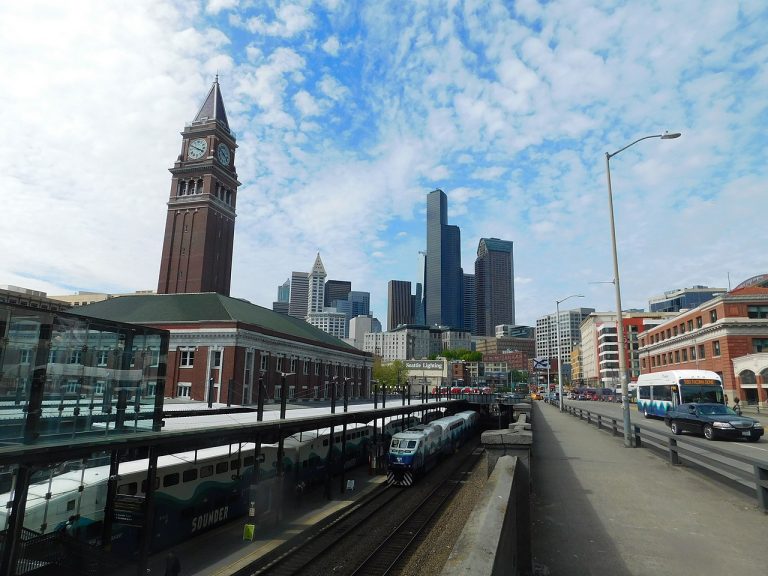 Even before COVID-19 took a sledgehammer to Seattle's arts and entertainment sector, things were rough for cultural organizations trying to hold on to venues in the city's booming real estate market. Every panel conversation about galleries, nearly any article about the closure of yet another music venue came back to the same core issue: There's just not enough affordable space.
Now, in an effort to combat cultural displacement and gentrification, the city is taking the rare step of creating a "mission-driven" real estate development company so that it can create, purchase, manage and lease property for arts and cultural spaces — which could include a wide range of venues and organizations, including galleries, bookstores, nonprofit dance companies and cultural community centers. The new entity would likely also develop and manage a new "Creative Economy Hub" on the second floor of the city-owned King Street Station.
In the works for years, the new organization, called "The Cultural Space Agency," aims to be the missing link between the city's cultural sector, the commercial property world, local government and wealthy benefactors, and will emphasize preserving and developing spaces for communities of color.
The Cultural Space Agency will be a type of intermediary organization called a public development authority, or PDA, a hybrid between a private company and governmental organization, also known as a "public corporation." The independent legal entity will be led by a community board approved by the mayor and city council, will be accountable to the public through open meetings and open records laws, and can receive public funds and city-owned properties. At the same time, it will also be able to receive tax-deductible donations and make revenue (from leasing property, for example), though it won't engage in business for profit.
As of now, the agency is led by an interim council consisting of Cassie Chin of the Wing Luke Museum, Sarah Wilke of the University of Washington's Meany Center for the Performing Arts, arts consultant Vivian Phillips, Coté Soerens from La Resistencia and Tim Lennon from LANGSTON. The group plans to launch the search for an executive director (and decide on compensation) early next year and hand over the reins to a new board then as well.
Continue reading at Crosscut.
Originally written by 
Margo Vansynghel
 for
Crosscut.