Published on May 5, 2020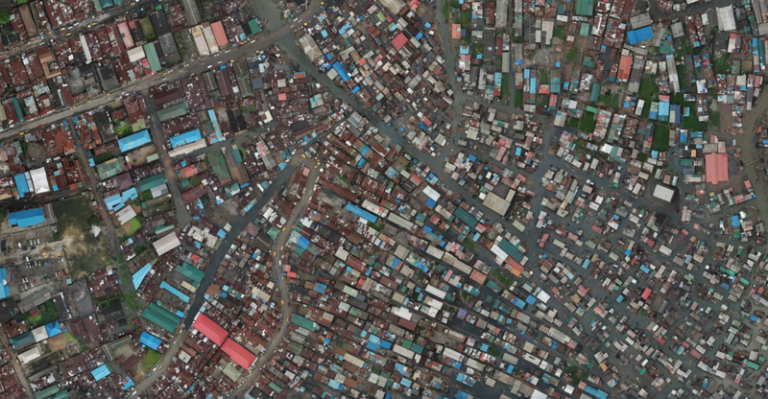 Since COVID-19 first erupted in China in December and began spreading across the world, the pandemic's early outbreaks have "burned hottest in the richer, globalized quarters of the world linked by busy commercial air routes—Europe and the United States." (National Geographic, 2020a [website]) Now, four months into the pandemic, compounding factors of urban density and informal housing, poor sanitation and infrastructure, lack of access to healthcare, and economic instability have created a perfect storm for COVID-19's arrival in the Global South. These densely populated regions of the world, while often receiving less attention, are critically vulnerable: with overcrowded cities, underserved refugee camps, and pre-existing disease burdens that are already overwhelming often understaffed and under-equipped health systems.
Healthcare systems and infrastructure across the Global South are often strained under the daily burdens of disease including HIV, malaria, TB, and an increasing rate of non-communicable diseases, and are now under even more stress due to the COVID-19 outbreak. Average spending on healthcare in Africa is roughly 5% of total GDP, and sub-Saharan Africa also has the lowest number of physicians per 10,000 people. "I get scared when I read about Italy being overwhelmed despite having one doctor for every 243 people,' Oxfam Pan Africa Programme Director Peter Kamalingin B.L writes in an email. 'In Zambia, the ratio is one doctor for every 10,000 people." (TIME, 2020 [website]) Masks, gloves, goggles, gowns, and ventilators are badly needed. In Nigeria, a country of nearly 200 million people, there are fewer than 500 ventilators available; in Burkina Faso, there are only 11 ventilators for a population of 21 million; in the Democratic Republic of Congo, where three new Ebola cases were just reported, there are only a few dozen ventilators for a population of 84 million. With the suspension of US funding to the WHO, epidemiologists, NGO workers, and public health experts across Africa are deeply concerned about the ability of countries with weak healthcare systems to fend off COVID-19, as well as other infectious diseases.
Even with fully-staffed and well-equipped health systems and infrastructure, expenses and access present a major challenge to many people across the continent. According to Kingsley Ndoh, clinical assistant professor of global health at the University of Washington, "nearly half of the population [in Nigeria] live on less than $1.25 a day. How will these people buy hand sanitizers that cost around $5-$10, or stay indoors without the opportunity to make a living? Your guess is as good as mine. Lockdowns simply won't be sustainable." (The Seattle Times, 2020 [website]) 
Around the world, more than 900 million people live in some form of informal housing, approximately 30% of the total urban population, and nearly half of the 700 million people in sub-Saharan Africa live in water-scarce environments. Public health strategies of hand washing and social distancing are all but impossible in these conditions. While city-wide lockdowns may be feasible for wealthier residents in single-family homes with indoor plumbing who can afford to stock up on food, enforcing lockdowns on those who live in informal settlements may end up spreading the virus even further as people line up for food and water then are confined to small spaces with several other people (TIME, 2020 [website]). Additionally, 70% of Africa's entire population depends on the informal economy to survive. Without motorcycle taxis to drive, houses to clean, or markets to buy and sell goods, many people won't be able to pay rent or buy food. 
In Kenya, one of the most unequal countries in the world, the first case of the novel coronavirus wasn't identified until March 12. Beds at both Mbagathi Hospital – the isolation center for COVID-19 – and Kenyatta National Hospital are full. Other hospitals are refusing to take patients due to a lack of personal protective equipment. In places like Kibera, the largest urban slum in Africa, and in the two largest refugee settlements in Kenya, Dadaab and Kakuma, the coronavirus threat is exacerbated by extremely dense populations and limited means of hand washing (National Geographic, 2020b [website]). Kenya's president Uhuru Kenyatta has not issued a country-wide lockdown for fear that it would prevent a sizable number of the population from obtaining food and water, as 80% of Kenyans rely on the informal marketplace.  
Not every statistic, however, is cause for alarm. Across the African continent, the median age is only 19.7 years old, and while knowledge about how SARS-CoV-2 affects people of all ages is still evolving, the impact on the young still seems minimal as long as there are no underlying health conditions. There is also more widespread practical understanding of how disease spreads, due to previous outbreaks of Ebola and cholera. Many countries closed their borders at the first sign of disease. Yet as the COVID-19 pandemic makes its way across the world, even the wealthiest and most well-equipped nations are struggling to provide sufficient care, testing, and treatment. 
We live in an extremely globalized and interconnected world. In our fragile global economy, impacts on resources like rubber, oil, and cotton from the Global South may result in significant downturns all over the world. Dr. Jerry Brown, who helped lead Liberia's response to the Ebola outbreak in 2014, reminds us that "this pandemic has proven that no one nation is supreme;" disease in one region of the world will inevitably spread to others if actions are not taken to prevent it in the first place. Building the capacity of all countries to prevent, detect, and respond to global health crises will help ensure that everyone, no matter where they live, is safer and healthier. Interim Executive Director of Oxfam International José María Vera implores us not to ignore the Global South: "We all need each other's help right now. It is clearer than ever that none of us will be safe until all of us are safe."
Originally written by
Rebecca Fogel
, Urban@UW Communications Assistant.