Published on August 31, 2022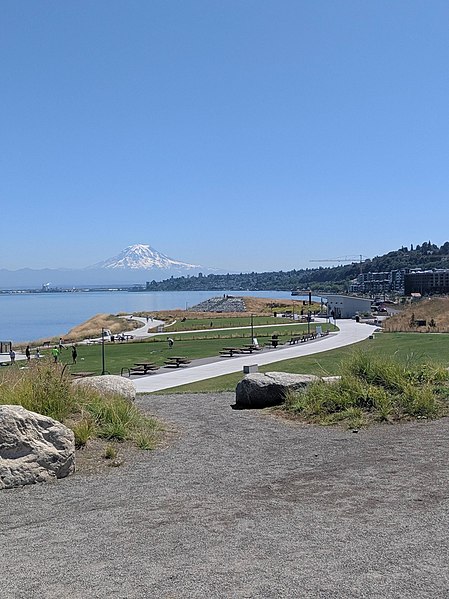 On a little peninsula in Tacoma, Washington, a native prairie grows on a remediated toxic waste site. Paths loop around the 11-acre property, known these days as Dune Peninsula at Point Defiance Park, giving visitors up-close and personal experiences with a variety of wildlife species, from eagles, hawks and heron to deer, sea lions and orcas.
Children climb on man-made mounds in the middle of the site. All around them, visitors enjoy nearly 360-degree views of the nearby Puget Sound, Mount Rainier and the Cascade Mountains.
"The views are outstanding," said University of Washington PhD student Rebecca Habtour. "It's this gorgeous vantage point to enjoy nature in that part of the Sound, which is a huge change from what it used to be."
Rebecca is the Student Research Assistant on a team from the University of Washington that conducted extensive research on Dune Peninsula, a remediated Environmental Protection Agency Superfund site, as part of the Landscape Architecture Foundation's Case Study Investigation (CSI) program. The team, which included liaisons from local design firm Site Workshop and CSI Research Fellows Ken P. Yocom, associate professor and chair of landscape architecture, and Amy Wagenfeld, adjunct associate professor in landscape architecture, looked specifically at the effects the park was having on visitors, but also at its impacts on wildlife and habitat.
Continue reading at Landscape Architecture Foundation.
Originally written for Landscape Architecture Foundation.