Published on April 14, 2020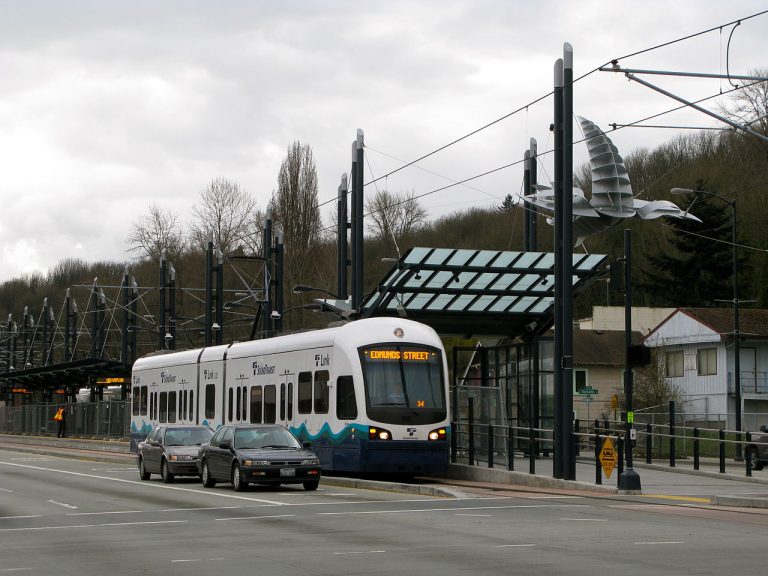 Catch the light rail southbound, and when you erupt from the tunnel after Beacon Hill station, you see a city shifting: multicolored duplexes and mixed-use buildings. Continue, though, and development dissipates. In Rainier Beach, Seattle's southernmost neighborhood, empty lots and old buildings flank the tracks.
"Many of the things we were told would occur as a result of the light rail amenity, it's almost like the opposite has happened," Gregory Davis, Rainier Beach Action Coalition's managing strategist, says. More mobility? Sound Transit's fare enforcement has punished Black riders more than others (and Rainier Beach residents are predominantly people of color). It's a lakeside neighborhood with plenty to offer, but it's still dotted with empty lots, and food insecurity remains a problem.
Yet Rainier Beach also hasn't gentrified as quickly as northerly areas. A 2018 University of Washington study by sociologist Chris Hess found that while Columbia City and Beacon Hill grew increasingly white following light rail, in Othello and Rainier Beach that impact faded. In part, Hess cites ride time: Rainier Beach is 35 minutes to downtown. Columbia City is 18. 
Continue reading at Seattle Met.
Originally written by
Stefan Milne
for
Seattle Met
.