Published on April 21, 2023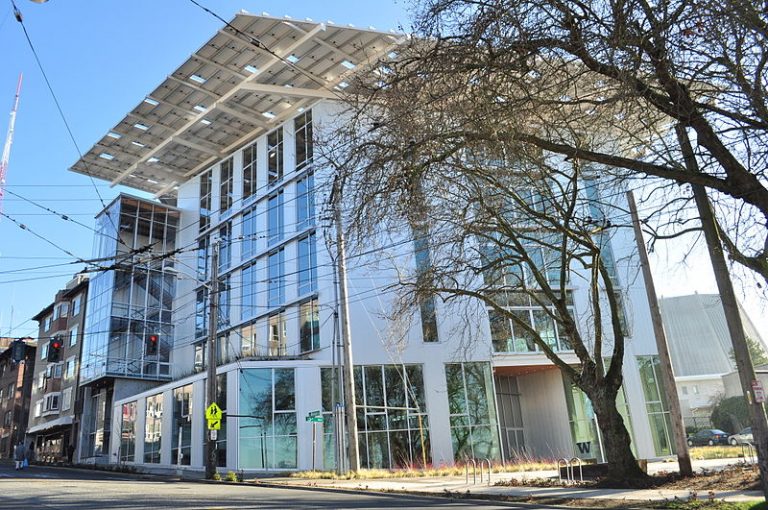 In its first ten years, the Bullitt Center has generated nearly 30% more energy from solar panels on its roof than it has used, which is enough excess to power 41 homes in Seattle for a year. Since opening on Earth Day 2013, it has shown indisputably that net-positive energy buildings are possible anywhere.
In ten years, the Bullitt Center generated 2,475,021 kWh of energy, which was 551,481 kWh more than the building and its occupants used for all purposes. The average Seattle house uses 13,376 kWh annually. In addition, the building collects and treats rainwater for all purposes, including drinking.
"The Bullitt Center is a proof-of-concept model that has raised the bar on building performance and helped steer the market towards better materials and more progressive land-use regulations in Seattle and around the country," said Robert Peña, associate professor of architecture. Peña also serves on the Bullitt Foundation board.
Continue reading at the Bullitt Center website.