Published on April 14, 2021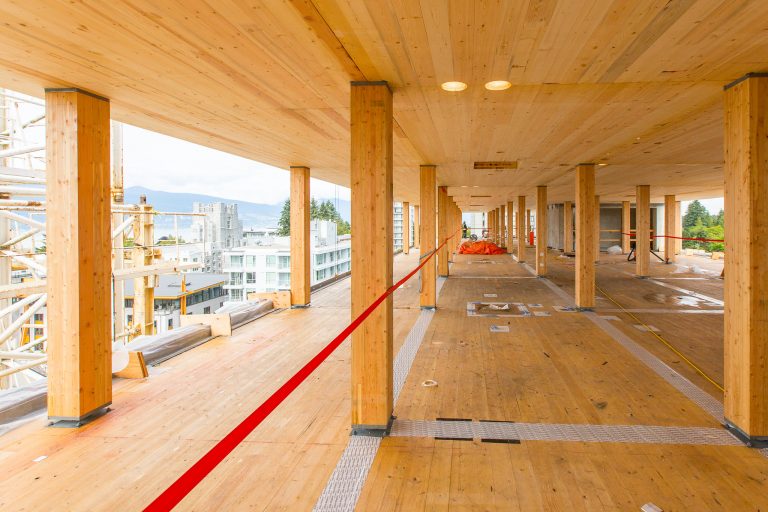 It started as a dream that is slowly becoming a reality.
"Maybe six or seven years ago, we set out to build the most sustainable football stadium that's ever been built in the world," said Dale Vince, the owner of the football club Forest Green Rovers, in Gloucestershire, in southwest England.
Vince's team has been working on sustainability on every front, from solar panels on the roof to vegan meals for players to electric vans for getting around. When it came to building the team's new stadium, Vince settled on the option with the lowest carbon footprint: wood.
"By choosing wood, we will have the lowest carbon footprint stadium since the Romans invented concrete," Vince said.
Wood used to rule much of the building world, and now, it's poised for a comeback as engineered wooden buildings start to become an eco-friendly alternative to concrete and steel. Globally, building and construction are huge sources of pollution. Steel and concrete alone account for more than 10% of global greenhouse gas emissions. The stadium will be made out of something called mass timber, which is a catchall term for engineered wood that's cut into slabs and then stacked together to make strong panels or beams. The special engineering makes the building material really strong.
"The exciting part about engineered wood is it has similar properties to concrete and steel, and therefore, the opportunity is now available to build tall wood buildings," said Anne Koven, director of the Mass Timber Institute in Toronto.
The timber can replace the steel and concrete in a building, cutting its carbon footprint by 26%-44%, according to sustainability researcher Indroneil Ganguly at the University of Washington College of the Environment. In the last two decades, thousands of mass timber projects have been planned and built around the world — from high-rises in Norway to university buildings in Singapore to hotels in the US. But Koven said for the industry to expand, it needs to move beyond boutique projects.
What mass timber needs right now, she said, "is a sort of bread-and-butter building, so that gas stations, restaurants, variety stores and malls will start using mass timber."
That scaling up is happening right now, said Mathieu Robert, an engineer and wood-building expert at Stora Enso, a Scandinavian company that manufactures mass timber for use around the world.
"I have 20 years in this field, and I have never seen such a momentum," Robert said. "In the last four or five years, it's just booming."
At its current scale, mass timber is a more expensive building option in many settings, but that is likely to change once the industry becomes more ubiquitous. There are some indications that even now, mass timber can be a more economical option. Because mass timber building materials are prefabricated in factories, there is less waste during the construction phase.
Continue reading at The World. 
Originally written by
Anna Kusmer
for 
The World.