Published on March 30, 2020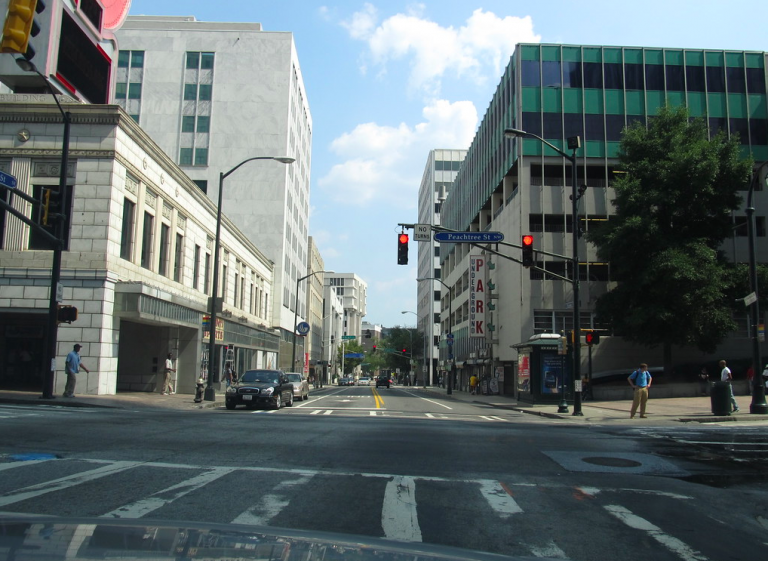 Urban planning is in itself an interdisciplinary field, but UW Community, Environment, and Planning (CEP) senior Aury Banos is pushing its interdisciplinary lens even further. For her senior project Aury is connecting hip hop lyrics and artists to urban planning and the built environment. "I was inspired by Michael Ford's lecture on hip hop and architecture" she says, "He created a kid camp to inspire kids to be architects using Legos and hip hop lyrics. Though because I am more interested in urban planning I wanted to create something that has to do with urban planning and hip hop." 
This connection may seem like it could be challenging to find, but in fact is fairly obvious when you start looking for it. In fact, architect Michael Ford has coined the term "hip hop architecture" as a way to promote the intersection of culture and the built environment, including creating a series of TED Talks. He is designing the new Universal Hip Hop Museum, and traces the origin of hip hop architecture back to Le Courbusier's famous towers-in-the-park design–a style that precluded the American public housing, which is very similar but tends to lack the amenities that Le Courbusier had included. One of Ford's main critiques of Le Courbusier's designs was that they would have "created a culture that begs for creativity", and Ford argues that hip hop culture was the creativity that resulted from these public housing designs. For instance, it has also been found that many of the cultural and hip hop bedrocks of Atlanta have the same nondescript and creatively wanting design that then inspired the residents of the area to fill the spaces in unorthodox and creative ways. Ford points to these connections in lyrics mentioning specific housing structures and streets. 
In conceiving her work, Aury explains, "when I first started this project I thought I was going to have a hard time with finding how they connect. Though with more research I'm finding that a lot of artists talk about their neighborhoods and experiences in their built environments." She is researching not only the intersectionality between the two topics, but also looking into how hip hop songs and lyrics highlight inequalities in the built environment. She states, "This project looks at the lives of hip hop artists and dives into what their built environment looks like. With the majority of the artists being people of color, I noticed that they express not growing up in the best neighborhood or not having as high-end assets as white neighborhoods. My work will try to incorporate racism and inequalities in urban policy such as redlining, police in neighborhoods and the housing markets."
Aury mentions that many artists who highlight such disparities in their work have become community activists, aiming to have positive impacts on the neighborhoods in which they grew up. For example, Lil Wayne rebuilt a community park in his childhood neighborhood bigger and better after it was destroyed in Hurricane Katrina, and 50 Cent has been a major contributor to the New York Restoration Project (among many examples). 
Aury's research will lead to a paper as well as a series of podcasts. (If anyone is interested in participating in the podcast you can email her at sbanos@uw.edu). She also has some recommendations for those interested in exploring urban planning through hip hop: "I would suggest that they listen to some hip hop classic such as; Keep ya Head Up by 2Pac, Changes by 2Pac, The world is Yours by NAS, Can I Kick It by A Tribe Called Quest, All Falls Down by Kanye, and UNITY by Queen Latifa. Of course there's a lot more but that's a good start." (Here is a Spotify playlist for those interested!)
Written by Kate Merifield for Urban@UW