Published on September 13, 2022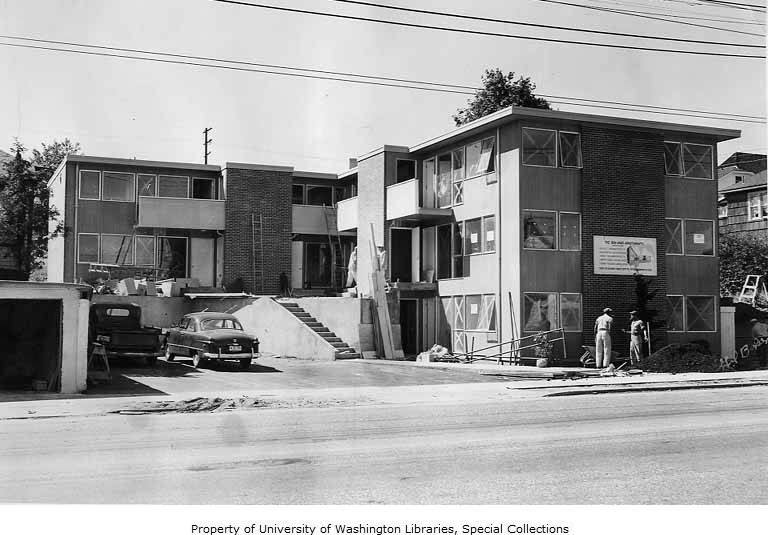 Enid McAdoo was only 6 when her family of five moved from the apartment above her dad's Capitol Hill office to a brand-new custom home in Bothell. It was an impressionable age, an influential era and an exceptional place, and so her kaleidoscope of early memories reflects the still-vivid images of childhood.
Enid is the youngest child of Thelma and Benjamin F. McAdoo Jr., the first Black architect registered in the state of Washington. A 1946 graduate of the University of Washington's architecture program, McAdoo designed his family's distinctive 1958 Bothell home, along with dozens of other enduring and architecturally significant residences, churches and (mostly later in his career) commercial and industrial buildings. He was an influential architect and activist: a prominent civic leader and prolific author of issue-driven letters to the editor who served as president of the Seattle chapter of the NAACP for four years; a dedicated public servant who moved his family to Jamaica to design modular homes (and then to Washington, D.C., where he worked on the John F. Kennedy Center for the Performing Arts before returning to Seattle); and a social justice powerhouse and KUOW radio host who fought for affordable housing and racial inclusion and against redlining.
At the University of Washington, an inspiring project called The Benjamin McAdoo Research Collective has been gathering and sharing information on McAdoo's work since its initiation by architecture associate professor Tyler Sprague in 2021. It's academic by nature, yes. It's also collaborative and public (leads are welcome and appreciated).
Continue reading at Pacific NW Magazine.
Originally written by Sandy Deneau Dunham for Pacific NW Magazine.