Published on October 3, 2019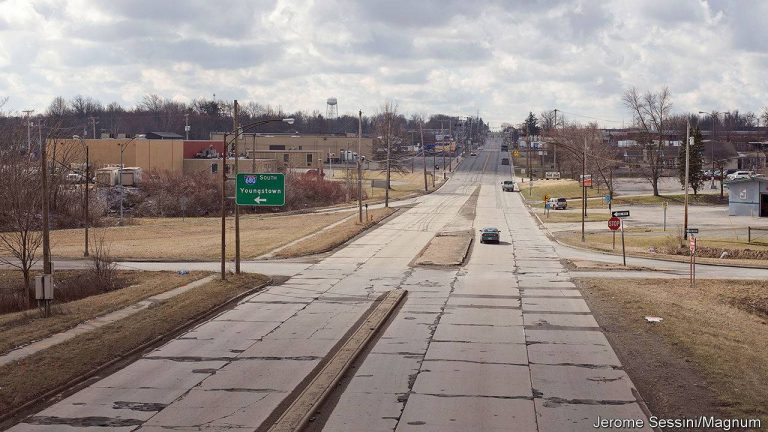 For many, the stereotypical image of American poverty still resembles the infamous Cabrini-Green Homes, a housing estate completed in 1962 near the heart of Chicago. It became overrun by gangs, drugs and violence. City police, in effect, ceded control. This popular conception of poverty remains largely urban, black and ghettoised. But the stereotype is outdated. The Cabrini-Green estate, which once housed 15,000 people, is no more. The city finished demolishing it in 2011. The new neighbourhood is peaceful, with low-slung apartments, a new school, playgrounds and green space aplenty, alongside wine shops and cross-fit gymnasiums for the millennial crowd.
To see the changing geography of American poverty, go instead to Harvey, a small suburban town of 26,000 just 20 miles (32 km) south of Chicago. Despite its proximity to a large city, median household income is an abysmal $24,343. After mismanagement and missed bond payments, the city's finances are in freefall. One in four flats now sits vacant. Nearly 36% of its residents are classified as poor, higher than in many of the poorest counties in eastern Kentucky and the rest of Appalachia. Though Harvey was never rich, that is a drastic increase from the 22% poverty rate in 2000.
Outside cities, poverty is more difficult to deal with because social services are harder to provide. Big cities—even quite poor ones such as Baltimore and Detroit—are still able to operate the large bureaucracies needed to help the poor. As a result, urban counties spend ten times as much per person on support for poor residents as suburban ones, according to Scott Allard of the University of Washington Evans School of Public Policy & Governance. The small towns that struggle are less able to help their residents. Their finances are in bad shape. They have barely enough money to cover essential services like policing and street-sweeping, let alone operate job-training programmes or compete for complicated federal grants. Public transport is rare outside big cities, and the costs of maintaining a car are too high for many.
Continue reading at The Economist.
Originally appeared in the Special report section of the September 26, 2019 edition of
The Economist
.