Published on October 29, 2020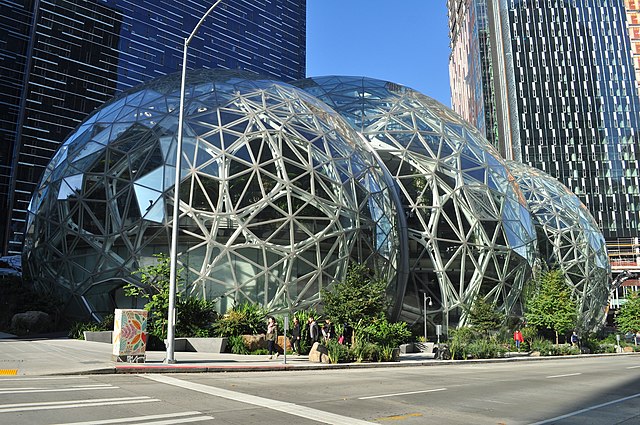 Amazon's decision to allow many employees to work from home until next summer is having dramatically different effects on two Puget Sound cities – Seattle and Kent.
Seattle's South Lake Union, the heart of the Amazon campus, is much quieter now than it was before the pandemic with so many employees working from home.
"We're seeing with the pandemic, Amazon is almost hollowing out South Lake Union in the short term," said marketing professor Jeff Shulman with the University of Washngton's Foster School of Business.
Amazon employs roughly 55,000 office workers in downtown Seattle and Bellevue, but the company has extended opportunities for most of them to work remotely through June 30, 2021.
"So, when Amazon had tech workers coming to South Lake Union, that meant people could take time out to go to lunch, and maybe cut out early after work to go to happy hours and restaurants," said Shulman.
Those days are now just a memory.
What's happening with Amazon in Seattle is different than what's happening with Amazon in Kent.
"In some sense, the pandemic has brought a tale of two cities. We're seeing such a dramatic change to Seattle as a lot of the office workers are no longer coming to downtown and spending as much money as they were prior to the pandemic. Whereas, there's a wealth of opportunity in these distribution centers in the neighboring cities that are still employing people," said Shulman.
"It definitely has brought in a bunch of people in this area," said Edina Carpenter, who was grabbing lunch at Joey's Deli in Kent on Wednesday afternoon.
The manager at Joey's Deli said about 40% of her customers are Amazon employees.
Right next door, the parking lot of Amazon Fulfillment Center in Kent is full of cars. The warehouses there are packed with employees filling orders.
"The pandemic has brought in unprecedented demand for deliveries and getting products delivered to your door," said Shulman.
Continue reading at KOMO News.
Originally written by Suzanne Phan for
KOMO News
.