Published on August 4, 2020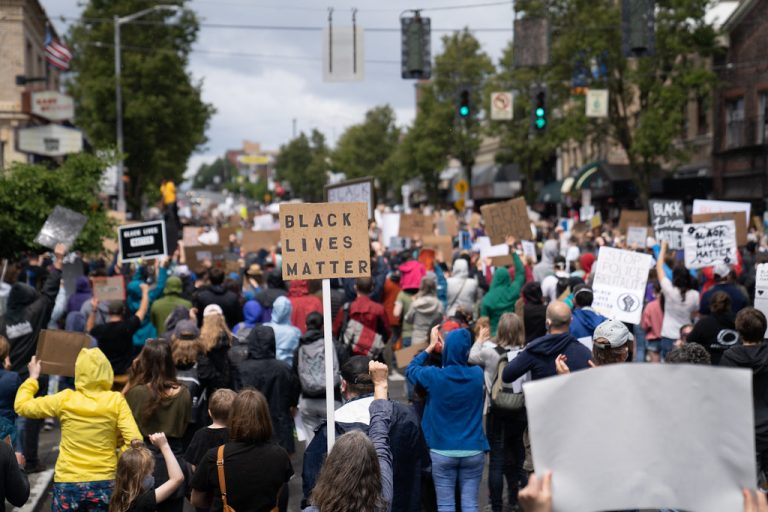 The mass protests against police brutality and for racial equity that have dominated Seattle and the nation for the past two months are like few others in American history — a sustained, daily movement, in major cities, sleepy suburbs and rural towns, with no central organizing hub, driven by social media and word-of-mouth.
Locally, the protests have already won significant policy changes. Seattle police are out of Seattle schools. Seven of nine Seattle City Council members have generally pledged to cut Seattle police funding by half. The Police Department is being stripped of some of its duties. An old city fire station will become a Black cultural center. King County has pledged to re-purpose its just-completed youth jail and close an old adult jail. The governor wants to ban police choke holds. Juneteenth will be a paid county holiday. Black Lives Matter won a significant court injunction limiting police force.
There are many more. This is an incomplete list.
But activists and organizers say their work is far from done. Many of their victories remain intangible pledges. The average white family in America has 10 times the wealth of the average Black family. The wage gap between Black men and white men is as wide as it was in 1950. A Black preschooler is nearly four-times as likely to be suspended as a white preschooler.
James Gregory, a professor of history at the University of Washington who studies social movements, is among scholars who say the Black Lives Matter movement stood as the largest, sustained protest event in American history.
The closest comparison, Gregory said, might be the summer of 1932, as the Great Depression intensified, unemployed marchers hit the streets in U.S. cities, farmers went on strike throughout the Midwest and World War I veterans camped out in Washington, D.C., to demand war bonuses before the Army violently cleared them out.
"The ability to sustain these demonstrations across months now is unique," Gregory said. "That has never happened before on this scale. Millions of people who have participated and can come back night after night, day after day, that's totally new in this country."
Continue reading at The Seattle Times.
Originally written by
David Gutman
,
Evan Bush
, and
Mike Carter
for
The Seattle Times
.