Published on August 17, 2021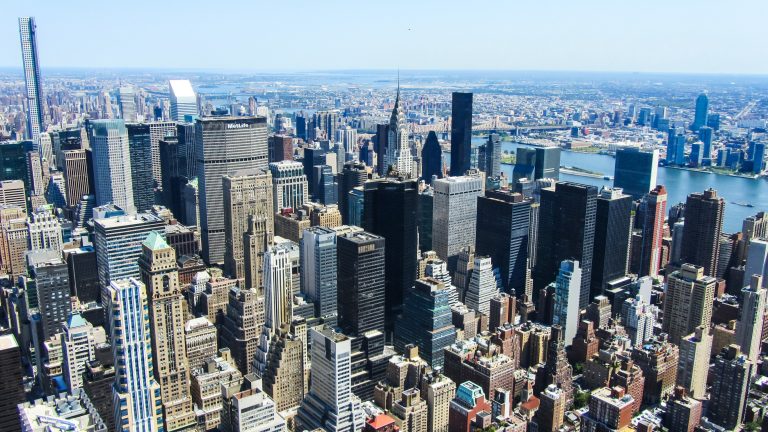 In New York City, several Hunts Point residents have lists of neighbors they're checking on to help keep the most vulnerable alive during heat waves.
The city has also subsidized 74,000 air conditioners for low-income, elderly residents and is spending tens of millions to plant trees, as part of a "cool neighborhoods" program that also includes outdoor water misters.
In Phoenix, the nation's hottest big city, officials are working with residents to develop a new model for cooler public housing and cooling key street and pedestrian corridors. Phoenix and Arizona State University say they are developing a system that all cities could use to benchmark heat management.
Because of their experience with killer heat, New York City and Phoenix are leading the way among American cities in an effort to cool down and help vulnerable residents survive heat waves. But for all they are doing, climate change means they, like most cities, will need to do even more to keep their cities livable, according to experts, advocates and city officials.
As large swaths of North America sizzle through another hot summer and record heat waves, cities face a triple heat whammy.
Climate change is bearing down, messing with weather in new ways that can exacerbate and supercharge heat waves, as Seattle and Portland discovered in late June. Urban cores can be 10 degrees or more warmer than the surrounding countryside, because of the way cities have been built, with so much pavement, so many buildings and not enough trees. And decades of disinvestment in neighborhoods where people of color live have left them especially vulnerable to heat.
"As a society, as a country, we are not ready for this, the future," said Juan Declet-Barreto, the senior social scientist for climate vulnerability with the Union of Concerned Scientists, which published a report on killer heat in 2019. Excessive heat and other extreme weather made worse by climate change are "happening now," he said. "We're watching the trailer for the climate change disaster film that we're going to screen very soon."
The Seattle Times on July 18 reported that Seattle had no specific plan for a heat response, that only two of the city's 26 community centers have air conditioning and that many of its public drinking fountains had been turned off because of the COVID-19 pandemic. Officials scrambled to open cooling centers at libraries and senior centers but some neighborhoods were left out.
"There needs to be thinking more about what climate change is going to throw at us, and how we can be better prepared," Kristie Ebi, a professor at the University of Washington Center for Health and the Global Environment, told the newspaper.
Continue reading at The Seattle Times. 
Originally written by
James Bruggers
 for
The Seattle Times.