Published on March 31, 2020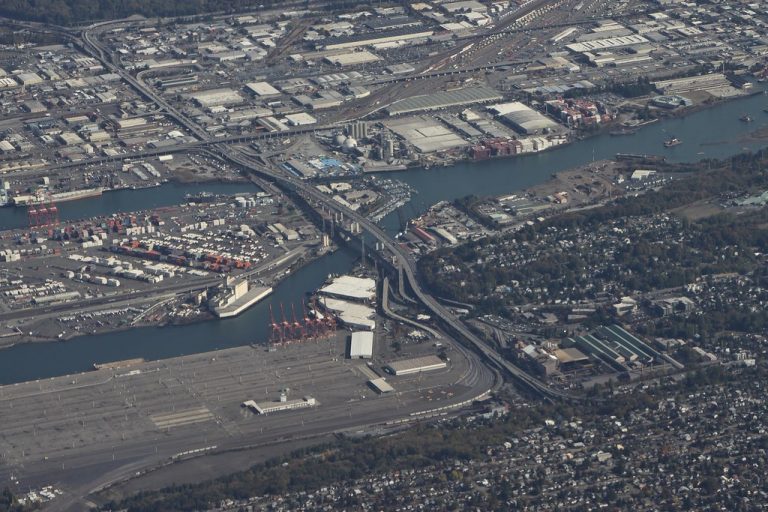 Most mornings in the last decade, travelers on the West Seattle Bridge could see a menagerie of box trucks delivering food, 25-ton buses aligned nose to tail, flatbeds of steel rebar and hordes of cars, vans and pickups.
It turns out, we may have loved the concrete span to death.
The Seattle Department of Transportation (SDOT), which declared an emergency bridge closure on March 23, is focusing on how overuse, including a bus-only seventh lane the city squeezed in last decade, contributed to midspan cracks that accelerated in length and risk — triggering a sudden safety threat last week.
Cracks developed deep within the hollow twin girders that support the 590-foot main span, which opened in 1984. Inspectors noticed corrosion where air and water penetrated the steel-reinforced concrete, said Matt Donahue, chief structures engineer.
John Stanton, civil engineering professor at the University of Washington, said the bridge might be susceptible to concrete weakness that develops over time.
The bridge was constructed with a network of steel tendons strung through the girders, then pulled tight like a rubber band, so the steel compresses and strengthens the concrete. That method is called post-tensioning. Concrete can gradually shrink, loosening the tendon pressure, which in turn weakens the concrete's ability to withstand downward forces, Stanton said.
"Eventually, if you make the traffic heavy enough, you'll have concrete cracking," he said.
Continue reading at The Seattle Times.
Originally written by
Mike Lindblom
for
The Seattle Times
.