Published on March 10, 2021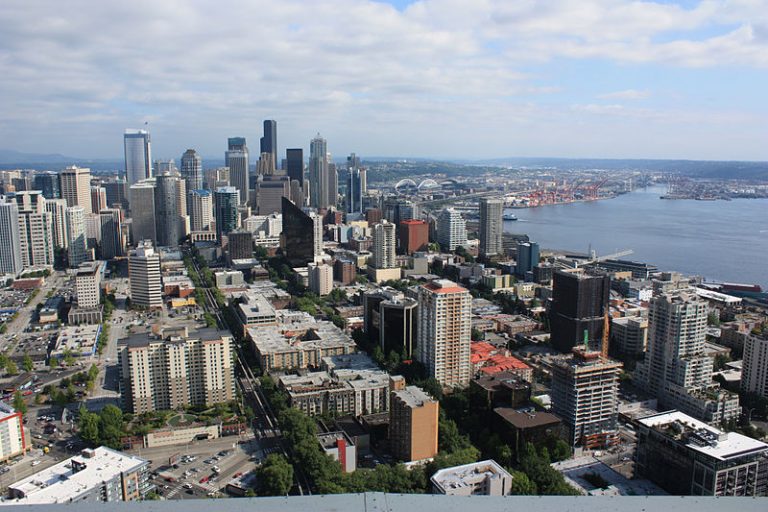 Females in architecture aren't that common, unfortunately.
The New York Times reported in 2018 that, while half of architecture school graduates are women, women only make up 20 percent of licensed architects and 17 percent of partners or principals in architecture firms. Female architects, including Zaha Hadid, Jeanne Gang and Denise Scott Brown, to name a few, are responsible for some of the world's most innovative and beautiful buildings. Turning heads lately is Julia Nagele, University of Washington Department of Architecture Affiliate Assistant Professor and principal director of architecture at Hewitt Seattle, a firm that builds residential communities, landscape and transportation architecture and more. She is joining the ranks as one of the most influential architects in the United States. She's worked on several impressive projects, but her most recent architectural undertaking was Seattle's newest luxury residential tower: The Emerald.
Not only was the project run by a diverse group of talented people, but it also is setting new standards for luxury living in Seattle. In celebration of International Women's Month and to discuss this exciting tower, Nagele spoke exclusively with Forbes on what makes The Emerald so special, being a part of the LGBTQ community and more.
What makes this building so special in this neighborhood and in Seattle?
The Emerald is literally Hewitt's next-door neighbor, located just outside my office window, across the alley. The location is amazing. We love this part of the city for its proximity to Pike Place Market, the waterfront, Belltown and downtown.
One of the main design cues for the building is the site. Its footprint is small when compared to other towers nearby, only 7,340 square feet at the street.  It's also an irregular-shaped site, since it borders the street grid of downtown and a rotated second grid to the north for the Belltown neighborhood where street patterns follow the shoreline profile.  The tower's form gets its jewel-like quality from the size and shape of the site.
At Hewitt, we love when our work is informed by and expresses a broader context.  One notable feature of Seattle is the powerful natural landscape that surrounds the city. Since the Emerald borders Pike Place Market, it's close to the waterfront with unobstructed views of Puget Sound, the Olympic Mountains and stellar sunsets over a maritime landscape. A special feature of the Emerald is its rooftop amenity spaces. There are two main rooms, one to accommodate all different sorts of activities and then the main room, the Olympic Room.
Continue reading at Forbes. 
Originally written by
Emma Reynolds
for
Forbes.