Published on January 14, 2022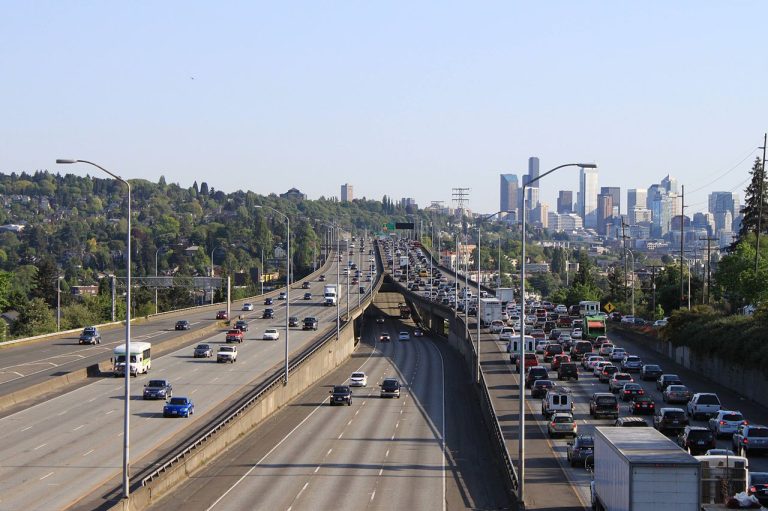 As Washington went quiet in the early days of the pandemic, Staci Hoff figured at least it would mean fewer deaths on the roads in 2020. She was wrong.
Then, as cars began returning in 2021, she hoped maybe the carnage would slow as congestion increased and speeds decreased. She was wrong again.
Washington ended 2021 with more fatal and serious car crashes than it's seen in 15 years. On the heels of an especially deadly 2020, the continued rise is a frustrating and increasingly confounding trend that's playing out nationwide. Experts can't point to a single reason.
As traffic returns, 2021's picture is less obvious. Speed and distraction are almost certainly at the trend's core, said Mark Hallenbeck, director of the Washington State Transportation Center at the University of Washington. But there's another, more nebulous cause that's even more difficult to track.
"We have a pissed-off society," he said. "When you are in your big metal box of a car, you have an awful lot of ability to act out your frustrations both with accelerator and brake."
"The alarming trend in Washington state really highlights the fact that we need to think about how we ensure that if someone does make a mistake that it's survivable," said Dongho Chang, WSDOT's state traffic engineer.
Hallenbeck of the UW said decades of design decisions have led to this moment. Straight and wide roads, combined with quieter and larger cars, remove sensory clues for drivers, making it easier to speed. The pandemic emphasized the most dangerous parts of those decisions.
"All of our senses tell us to drive quickly unless there's a bunch of traffic in front of us," he said. "When we removed it for the pandemic, everybody drove fast. They drove fast, partly because they had no clue how fast they were driving, and partly because they could. So with speeds up, lots of bad things happen."
Continue reading at The Seattle Times. 
Originally written by David Kronam for The Seattle Times.