Published on October 8, 2020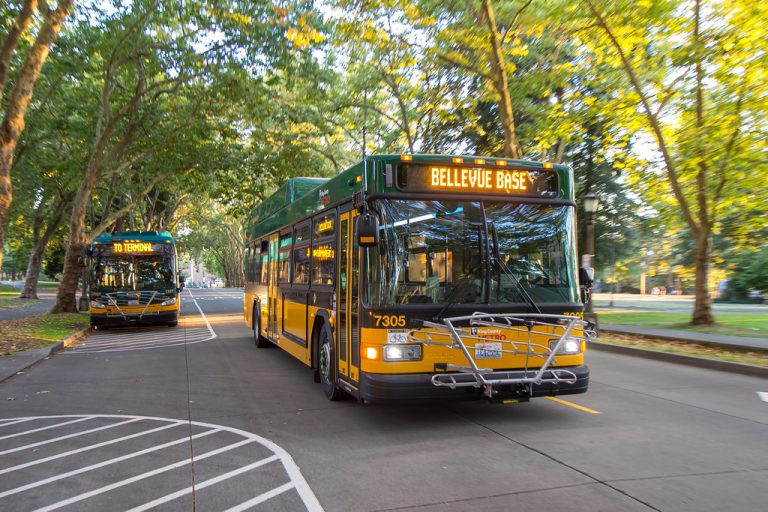 You bet they have the stories. Decades of them. They're a group with at least 4,400 combined years of memories.
They're the 163 older King County Metro bus drivers who this summer applied and were approved for a "voluntary separation" package, although that number might increase a bit. It meant saving the jobs of younger transit operators, as ridership had cratered because of the coronavirus pandemic.
Their stories are from the likes of Robert Duncan, 65, who drove for 37 years; or Kathleen Dunne, 63, 41 years; or Stanley Bascomb, 65, 32 years; or Patsy Breazeale, 63, 31 years.
They are about the first time they drove one of the 40-foot, 15-ton behemoths, the well-being of some 60 passengers their responsibility. Or about choking on tear gas in the May 1999 "Battle of Seattle" during the WTO protests. Sometimes, they're about the kind gestures during a bus ride.
Duncan is a 1971 Roosevelt High grad. For a few years, he worked at a janitorial company, then a carwash. In 1977, he started at Metro. He stayed there except for six years in which he was a Seattle Police officer, just because he wanted to try that. Then he went back to bus driving.
He is Black, and in the Central Area, he says, for a young guy, "The two big jobs to get to a career were Boeing or Metro. The pay and benefits were excellent." (Currently, the average hourly wage for drivers is $32.01.)
The first Black bus driver in Seattle was Thomas J. Allen, hired in 1945, writes Quintard Taylor, history professor emeritus at the University of Washington, in The Forging of a Black Community: Seattle's Central District from 1870 through the Civil Rights Era.
Allen "was forced to quit four months later because of racial insults received on the job," writes Taylor. Not much else shows up in the records about Allen.
These days, Blacks make up 40% of Metro's full-time transit operators, its largest racial group. Whites make up 36%, followed by Asians and Hispanics.
Continue reading at The Seattle Times.
Originally written by
Erik Lacitis
for
The Seattle Times
.