Urban@UW
Purpose
Gentrification and displacement are some of the most complex challenges facing cities across the nation, including the Pacific Northwest. These challenges stem from legacies of environmental, economic and housing inequities, and are exacerbated by the disparate impacts of climate change that further exacerbate racial, social and economic burdens. Cities and urbanizing regions nationwide are scrambling to restore, stabilize, and support community resilience in the face of such pressures. This workshop seeks to explore cross-sector efforts, in our region and beyond, addressing these unique complexities of urban environmental justice, with a specific focus on green infrastructure as it relates to the challenges of sustaining communities in place. We aim to:
Bring together practitioners, policymakers, scholars and community-based organizations to build shared understanding around the forces of gentrification, the embedded assumptions of green infrastructure, and the impacts of displacement and anti-displacement efforts for community resilience;

Explore best-practice techniques, critical conditions, and tipping points under which green investments (such as parks, green infrastructure, and restoration) can be leveraged to build community health, wealth and resilience, rather than triggering displacement.

Create a framework for moving regional efforts forward, sustaining efforts beyond project cycles, and identifying and prioritizing future efforts in anti-displacement–through green infrastructure as well as other means.

THIS EVENT HAS PASSED

Agenda
Thursday, September 26
Gathering Hall, wǝɫǝbʔaltxʷ – Intellectual House – 4249 Whitman Court, University of Washington – Seattle
2:30 PM: Doors open
3:00 – 3:20 PM: Welcome and Acknowledging Place
3:20 – 4:10 PM: Keynotes
4:15 – 5:30 PM:  Defining Language & Principles (Graphic Capture of this Session)

video: Our Community. Our Process. Our Plan, by Building Bridges Across the River
5:30 – 7:00 PM: Hosted reception
Friday, September 27
Unity Suite, Samuel E. Kelley Ethnic Cultural Center – 3931 Brooklyn Avenue NE – University of Washington – Seattle, WA
9:15 AM: Doors open; light breakfast
9:30 – 10:00 AM: Grounding Principles
10:15 – 11:15 AM: Community-Led Projects: How Cities Can Support (Graphic Capture of this Session)
11:15 AM  – 12:30 PM: Scaling Equitable Development Across Regions (Graphic Capture of this Session)
12:30 PM: Lunch
1:30 – 2:30 PM: Discussion with all Panelists
3:00 PM: Small-Group Breakouts
Participants divide into groups and break out to explore and commit to approaches and actions:

What framework, principle or value could you more fully realize in your work?
What will you move forward at the local and regional scales?
And how will that work reflect your principles?
3:00 – 3:15 PM: Break
3:15 – 3:25 PM: Glenn Harris, Race Forward/Center for Social Inclusion (Presentation)
3:25 – 4:30 PM: Moving the Work Forward in the PNW Region  (Graphic Capture of this Session)
Now go realize our collective potential! Thank you!
Workshop Sponsors: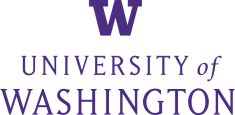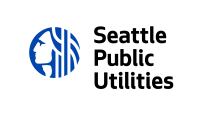 Pre-Workshop Resources
These resources offer useful perspectives on the topics we'll be discussing. Please check them out!
Speaker Bios
Bios
Jean-Luc Adrien

is an Equal Justice Works Disaster Recovery Fellow at the Community Justice Project. Jean-Luc uses a community and movement lawyering approach to serve community members and community groups in the context of disaster recovery legal services. He was previously a member of The Bronx Defenders' Family Defense Practice, representing and defending parents in Bronx Family Court. Born in Haiti and raised in South Florida, Jean-Luc received his J.D. from New York University School of Law, where he was a Root-Tilden-Kern Public Interest Scholar and a Sinsheimer Service Scholar, and his B.A. in Political Science and Anthropology, with a Minor in Spanish, from the University of Florida. During law school, Jean-Luc participated in the Equal Justice & Defender Clinic and the Juvenile Defender Clinic, and interned at The Bronx Defenders and the Community Justice Project, where he participated in the Bertha Justice Institute Ella Baker Program. Prior to law school, Jean-Luc taught high school Spanish in the Mississippi Delta.

Brad Badelt

is the Acting Assistant Director of Sustainability for the City of Vancouver and has been involved in several sustainability projects with the City, including sea level rise planning, extreme heat mapping and overseeing the green demolition program. He has a master's degree in water resources engineering from the University of Guelph.

Lisa Bates is Associate Professor in the Toulan School of Urban Studies and Planning at Portland State University and a nationally recognized scholar in  housing and community development. Her collaborations in Portland include writing a strategy to address gentrification, working on the implementation of anti-displacement measures in the City's Comprehensive Land Use Plan, and evaluating community right to return programs in North/Northeast Portland.
Jane Beesley is the Administrator of the Los Angeles County Regional Parks and Open Space District (RPOSD). She has over 30 years' experience in parks, park planning and park funding. For the last 15 years Jane has been actively involved with funding parks in disadvantaged areas of the County.

She was the County's lead on the development and now the implementation of Measure A. Measure A is a local funding source that provides over $95 million a year in funds that are distributed in a weighted manner to the local, City and County park agencies within the County.

Anna Cash Program Director of the Urban Displacement Project. Anna's interests and professional experience center around social, racial, and economic justice, and planning for more equitable cities. Before coming to UC Berkeley, she conducted Fulbright research on worker collectives in southern Brazil, and reported for RioOnWatch.org with a focus on displacement and community organizing in Rio de Janeiro. Prior to that, Anna supported research on asset-building at Innovations for Poverty Action's US Household Finance Initiative. During her Master's program, Anna's research explored the diversity of housing tenure types in Oakland, and implications for resident protections. Anna holds a bachelor's degree in Sociology and Latin American Studies from Wesleyan University, and a Master's in City Planning from UC Berkeley.
Chryl Corbin is a PhD candidate at the UC Berkeley Department of Environmental Science, Policy, and Management, focusing on the relationships between society and nature within the built environment. As an environmentalist and urban political ecologist, her work questions how environmental policies and practices in cities impact low-income communities and communities of color and their access to public green spaces.
Joy Alise Davis is a Cincinnati native who graduated from Miami University with a Bachelor of Arts in Political Science, and from Parsons School of Design with a Master of Arts in Theories of Urban Practice. She has held support and leadership roles at various social justice organizations for over nine years. Joy Alise has consulted on urban planning, urban design and racial equity projects with the City of Portland's Bureau of Transportation, its Bureau of Planning and Sustainability and their Office of Community & Civic Life. She has also consulted with the Metro Regional Government, Prosper Portland, ZGF Architects LLP, and CH2M HILL. Mrs. Davis is the founder of the award-winning Design + Culture Lab, a research-driven, urban-social enterprise that works at the intersection between identity and place. Currently, Joy works as an interdisciplinary design strategist, and serves as the Executive Director of the Portland African American Leadership Forum, where she works to help our Black community imagine the alternatives they deserve and build political participation to achieve those alternatives.
David Driskell is Deputy Director of the City of Seattle's Office of Planning and Community Development, helping facilitate cross-departmental collaboration on integrated approaches to equitable and sustainable development, including public open space planning to support a rapidly densifying city, improving the quality of design outcomes in new development, and developing a people-centered vision for the future of the center city. He previously served as the City of Boulder's Executive Director for Planning, Housing and Sustainability.
Ubax Gardheere is the Equitable Development Division Manager in the City of Seattle Office of Planning and Community Development. She currently oversees the EDI Fund the City is investing in community-based organizations working in Seattle on anti-displacement strategies and economic development opportunities. Ubax's core values are rooted in Social Justice and transformative practice. she prioritizes working towards equity, authentically listening to community and she has extensive experience in community development and building an inclusive vision with many of Seattle's communities of color. Ubax also serves as a Governance Group Member for Communities of Opportunity, a multi-million dollar, cross-sector initiative aimed at creating systems change across King County to address equitable health, housing and economic opportunity. She was a member of the Housing Affordability Livability Agenda Committee. Ubax previously was a Program Director at Puget Sound Sage. She was responsible for advancing Sage's priorities related to equitable transit-oriented development, she focused on land use policy, affordable housing policy, transit oriented development, community based participatory planning, leadership development and importance of racial justice in policy making. Ubax is also a proud single parent to three very energetic kids.
Rahwa Ghirmatzion

is the Executive Director of PUSH Buffalo, overseeing the organization's programs and day-to-day operations which have grown to include housing construction, solar installation, job training, and a youth center, as well as outreach and advocacy on public policy issues facing urban communities. Rahwa has worked with community-based organizations in Western New York that promote community development for over 15 years.

Mami Hara is General Manager and CEO of Seattle Public Utilities. Hara is an expert in stormwater infrastructure and helped lead Philadelphia's water utility before coming to Seattle. While there, she helped implement Green City, Clean Waters a program to reduce stormwater pollution by adding greenery to streets, sidewalks, parking lots and other surfaces that drain stormwater into sewers.
Glenn Harris is the President of the new Race Forward and Publisher of Colorlines. The new Race Forward is the union of two leading racial justice non-profit organizations: Race Forward and Center for Social Inclusion (CSI), where Glenn served as President starting in 2014. The new Race Forward builds on the work of both organizations to advance racial justice. Colorlines is a daily news site where race matters, featuring award-winning investigative reporting and news analysis. Colorlines has an annual readership of over 3.5 million readers. Glenn brings to the new Race Forward over 30 years of experience working on issues of race and social justice—working with community organizations, foundations, and government agencies dedicated to building a more just and democratic society. Prior to the new Race Forward and CSI, Glenn worked as the Manager of the City of Seattle Race and Social Justice Initiative (RSJI), the first office of its kind in the nation, whose mission is to end institutionalized racism in City government and promote inclusion and full participation by all residents. Glenn has supported the start of similar initiatives in jurisdictions across the country and helped to found the Government Alliance on Race and Equity (GARE). Glenn also established the Seattle Office of the Community Police Commission. In 2012, the United States Department of Justice (DOJ) and the City of
Seattle entered into a settlement agreement to address concerns of excessive use of force and biased policing. The agreement included a substantive role for the Community Police Commission to monitor the implementation of police department reforms and to provide ongoing community input. Glenn came to city government after working five years at Western States Center, an intermediary that provides technical assistance, training, research, and policy analysis in an eight-state region to grassroots organizations working to achieve social change. Glenn also served as the Interim-Director at the MRG Foundation in Portland, Oregon. Glenn is currently a board member of the Philanthropic Initiative on Racial Equity (PRE), the Willamette Valley Law Project, City Parks Alliance, NEO Philanthropy, and Working America. A prolific speaker and trainer, Glenn has helped hundreds of organizations across the country center racial equity in their work.
Cameron Herrington

is the Anti-displacement Program Manager at Living Cully, working to expand access to affordable housing and prevent the displacement of residents threatened by rapidly increasing housing costs. He received his Master's degree in urban studies from Portland State University in 2016.

Nancy Huizar is a south Seattle native with leadership experience in environmental justice. Nancy holds a degree in Aquatic and Fishery Sciences from the University of Washington and has experience in research, policy, community organizing, and outreach. Nancy co-chairs the City of Seattle's Environmental Justice Committee as a representative of Got Green.
Paulina López Paulina López is a full time volunteer, organizer, advocate, and the mother of three boys under the age of 12.  She originally comes from Ecuador, but has made Seattle her home over the past 15 years.  Paulina has over 20 years of experience working with issues of civil rights, social justice, equity, education, and diversity. She demonstrates engagement in the community in the advocacy of multiple important civic policies in this area including access to a safe, clean environment for families in the area.  Presently, she is the Executive Director for the Duwamish River Cleanup Coalition/TAG  advocating for community to participate in complex process and to have a voice.  Paulina has served in community organizations which endeavor to foster civic engagement in recent immigrants and has labored extensively to promote local social and environmental justice issues uniquely affecting our recent immigrant communities. She has helped develop the City of Seattle's Equity and Environment Agenda, Health Impact Assessments and others and serves in  multiple decision making process representing her community.    Paulina has a passion community engagement  specially for underrepresented communities on issues that affect them as well the advocacy for human rights issues. Paulina holds a MA of Law in Intercultural Human Rights from St. Thomas University.
Irfana Jetha Noorani

is the Deputy Director of the 11th Street Bridge Park in Washington, DC, where she works closely with local stakeholders to plan community-driven programs and placekeeping initiatives in the surrounding neighborhoods. She promotes the project's equity-first model by providing planning and implementation support on the Bridge Park's Equitable Development Plan—a major initiative to ensure that investments in nearby neighborhoods benefit current residents.

Rebecca Page

is passionate about advancing community-led solutions to environmental problems, through amplifying community voices and building access to the tools and language commonly used by public decision-makers. This interest led her to Earth Economics, a Tacoma-based organization that specializes in ecological economics, where she supports local agencies and community-based organizations advance nature-based solutions to flooding and other climate risks, through economic analysis. Over the past year, she has supported community resilience projects in partnership with local organizations in Detroit, New York, and the Gulf region. Prior to joining Earth Economics, Rebecca has served in various applied research and capacity building roles, supporting community resilience efforts from rural Colorado to urban China. She was born and raised in Seattle.

Alessandro Rigolon is an assistant professor in the Department of City and Metropolitan Planning at the University of Utah. His current work focuses on planning and policy determinants of (in)equitable park provision, drivers and resistance to gentrification fostered by new parks (green gentrification), and the public health impacts of urban green space on marginalized communities.
Sissy Trinh

is the founder and Executive Director of the Southeast Asian Community Alliance in Los Angeles, whose mission is to build an empowered Southeast Asian community through leadership development, education, advocacy, and organizing. She previously served as a Policy Advocate and Community Education Coordinator, focusing on universal access to health care for children, welfare reform, workforce development, and immigrant and refugee rights.

Dawn Uchiyama became the Deputy Director of BES in 2016, where she has worked since 2001. She is currently responsible for the Office of Strategy, Innovation and Performance, implementing the bureau's strategic plan and managing the bureau's policy, communications, change management, and equity programs. Over the course of her 27-year career in public service, Dawn has led and implemented a wide variety of watershed, stormwater and green infrastructure efforts with a clear focus on collaboration and system solutions. She is a licensed landscape architect in Oregon and holds a Bachelor of Fine Arts from the University of Illinois-Chicago and a Master of Landscape Architecture from the University of Illinois-Urbana.
Natalie Zappella

currently serves as the Program Director of Sustainable Communities at Enterprise Community Partners in Southern California. She brings 15 years of cross-sector community development experience including: program design and administration, technical assistance, community organizing and planning, coalition building, and policy development and analysis. She most recently served as the Director of Health Innovation Programs at Partners in Care Foundation where she managed a technical assistance center to advance evidence-based health programs across the state of California. Prior to this, Natalie co-managed the $15 million Detroit Neighborhood Fund at the Community Foundation for Southeast Michigan and led community development initiatives with residents, developers, public agencies, hospitals, and faith-based organizations focusing on neighborhood revitalization, economic development, housing and regional development. As a consultant, Natalie developed a regional sustainable development plan with Detroiters Working for Environmental Justice, the Southeast Michigan Sustainable Business Forum, and community stakeholders. Natalie also developed and taught social justice education classes with the Program on Intergroup Relations at University of Michigan Ann Arbor. Natalie has a Masters in Urban Planning and Social Work from University of Michigan Ann Arbor, and a Bachelor of Arts in sociology from San Diego State University.
Organizers
Related Scholars & Resources
People
East Coast
Amara Abdal Figueroa, Rhode Island School of Design
Lance Freeman

, Professor, Urban Planning, Columbia University

Glenn Harris, President,

Center for Social Inclusion

Peter Marcuse

, Professor Emeritus, Urban Planning, Columbia University

Edward McMahon

, Sustainable Development, Urban Land Institute

Irfana Jetha Noorani, Deputy Director,

11th Street Bridge Park

,

Building Bridges Across the River

Leah Penniman,

 Co-Director and Program Manager, Soul Fire Farm

Vaughn Perry, Equitable Development Manager,

11th Street Bridge Park

,

Building Bridges Across the River

Harold Pettigrew, Jr., 

Executive Director, Washington Area Community Investment Fund

Neil Smith

, Professor Emeritus, Anthropology, City University of New York
Midwest
Winifred Curran

, Associate Professor and Chair, Geography, Sustainable and Urban Development, DePaul University
South
Sarah Dooling

, Assistant Professor, School of Architecture, UT Austin

Dan Immergluck

, Professor, Urban Studies Institute, Georgia State University
West Coast
Rukaiyah Adams, Chair, Albina Vision Trust

Lisa Bates

, Associate Professor, Urban Studies and Planning, Portland State University



Jonathan Beaver,

Principal, 2.ink Studio



Julie Chang-Schulman, 

Artist Coalition for Equitable Development



Karen Chapple

, Professor, City and Regional Planning, UC Berkeley



Chryl Corbin

, Department of Environmental Science, Policy, and Management, UC Berkeley

Tony DeFalco, Executive Director,

Verde



Colleen Echohawk,

 Executive Director, Chief Seattle Club



Jessica Finn-Coven

, Director, Seattle Office of Sustainability and Environment



Karen Trapenberg Frick

, Associate Professor, City and Regional Planning, UC Berkeley



Kathleen (Kas) Guillozet

, Willamette Model Watershed Director, Bonneville Environmental Foundation



Mami Hara

, CEO, Seattle Public Utilities



Jackelyn Hwang

, Assistant Professor, Sociology; Faculty Affiliate, Center for Comparative Studies in Race and 

Ethnicity; Faculty Affiliate, Urban Studies; Stanford University

Alisa Kane, Climate ACTION Manager, City of Portland Bureau of Planning and Sustainability

Paulina Lopez

, Executive Director, Duwamish River Cleanup Coalition



Rupa Marya

, Faculty Director, Do No Harm Coalition, UCSF



Elizabeth Mattiuzzi

, Senior Researcher, Community Development, Federal Reserve Bank of San Francisco



Alessandro Rigolon, Assistant Professor, City and Metropolitan Planning, University of Utah
Nancy Rottle

, Professor, Landscape Architecture, University of Washington



Ron Sims

, Chair, Washington Health Benefit Exchange Board; former Deputy Secretary of the US Department of Housing and Urban Development



Markisha Smith

, Director, City of Portland Office of Equity and Human Rights



Quintard Taylor, 

Professor Emeritus, Department of History, University of Washington



Paul Chiyokten Wagner

, P

rotectors of the Salish Sea

Ron White, Co-Founder, BESThq
Ken Yocom

, Department Chair and Associate Professor, Landscape Architecture, University of Washington

Miriam Zuk, Co-Founder and Director, Urban Displacement Project, UC Berkeley
International
Publications
The following is a selection of highly-cited publications as well as work written by the above speakers on gentrification, displacement, and green infrastructure.
"Adapting Cities for Climate Change: The Role of the Green Infrastructure", Built Environment, 2007
"Case Studies on Gentrification and Displacement in the San Francisco Bay Area"

, Urban Displacement Project, 2015

"Collaboration and Equity in Regional Sustainability Planning in California: Challenges in Implementation", California Journal of Politics and Policy, 2015
"Developing a New Methodology for Analyzing Potential Displacement"

, Urban Displacement Project, 2017

"Displacement in San Mateo County, California: Consequences for Housing, Neighborhoods, Quality of Life, and Health"

, Urban Displacement Project, 2017

"Displacement or Succession?: Residential Mobility in Gentrifying Neighborhoods", Urban Affairs Review, 2005
"Effects of Gentrification on Homeowners: Evidence from a Natural Experiment"

, Federal Reserve Bank of Philadelphia, 2018

"Forewarned: The Use of Neighborhood Early Warning Systems for Gentrification and Displacement", Cityscape: A Journal of Policy Development and Research, 2016
Gentrification

, Routledge, 2008

"Gentrification, abandonment, and displacement: Connections, causes, and policy responses in New York City", Journal of Urban and Contemporary Law, 1985
"Gentrification and Displacement New York City in the 1990s", Journal of the American Planning Association, 2004
"Gentrification, Displacement and the Role of Public Investment: A Literature Review"

, Federal Reserve Bank of San Francisco, 2015

Green Infrastructure: Linking Landscapes and Communities

, The Conservation Fund, 2006

"Green Infrastructure: Smart Conservation for the 21st Century", Renewable Resources Journal, 2002
"Growth Without Displacement: A Test for Equity Planning in Portland", Advancing Equity Planning Now, 2019
Healthy Development without Displacement: Realizing the Vision of Healthy Communities for All, Prevention Institute, 2017
"Housing Production, Filtering and Displacement: Untangling the Relationships"

, Urban Displacement Project, 2016

"Mapping Susceptibility to Gentrification: The Early Warning Toolkit", Center for Community Innovation, 2009
"Measuring Gentrification and Displacement in Greater London", Urban Studies, 2000
"Planting the Seeds for a Sustainable Future: HUD's Sustainable Communities Initiative Regional Planning Grant Program", UC Berkeley, 2013
"Promoting ecosystem and human health in urban areas using Green Infrastructure: A literature review", Landscape and Urban Planning, 2007
"Sustainable for Whom? Green Urban Development, Environmental Gentrification, and the Atlanta Beltline", Urban Geography, 2017
"The Effects of Gentrification on the Well-Being and Opportunity of Original Resident Adults and Children", Federal Reserve Bank of Philadelphia, 2019
The Forging of a Black Community: Seattle's Central District from 1870 through the Civil Rights Era, University of Washington Press, 1994
"The Impacts of the Sustainable Communities Initiative Regional Planning Grants on Planning and Equity in Three Metropolitan Regions", Cityscape: A Journal of Policy Development and Research, 2017
"The New Urban Frontier: Gentrification and the Revanchist City", Routledge, 1996
"Toward a Theory of Gentrification A Back to the City Movement by Capital, not People", Journal of the American Planning Association, 1979
"Transit-Oriented for All: The Case for Mixed-Income Transit-Oriented Communities in the Bay Area", The Great Communities Collaborative, 2007
"Uneven Development: Nature, Capital, and the Production of Space", The University of Georgia Press, 1984

Urban Displacement Project Executive Summary, Urban Displacement Project, 2015
"What Have We Learned About the Causes of Recent Gentrification?", Federal Reserve Bank of Philadelphia, 2016