Urban@UW
Urban@UW's Urban Environmental Justice Initiative is hosting a virtual roundtable examining the ways a changing climate and extreme weather events are giving shape to local places, communities, and politics. Moderated by the UEJ Initiative Faculty Lead, Rubén Casas, participants include Kenneth Walker, author of Climate Politics on the Border: Environmental Justice Rhetorics (2022) and Nik Janos, co-editor of Urban Cascadia and the Pursuit of Environmental Justice (2021). Walker and Janos are joined by Marisol Cortez, author of the Chicanx cli-fi novel Luz at Midnight (2020) and Co-Editor of Deceleration, a grassroots media project that covers environmental justice news and analysis for South Texas.
Central to the work of these writers and scholars are the contradictions that emerge as people, communities, and politicians pursue, promote, and enact responses and solutions to extreme weather events and in the pursuit of environmental justice. Likewise, these scholars show us how emergent responses that are imbricated in capitalist logics re-inscribe settler-colonial dynamics that further environmental injustice.
Monday, May 16, 2022, 6:00 – 7:30pm
Zoom: Register today!

Speaker Bios
Rubén Casas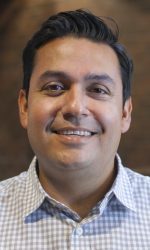 Rubén Casas studies rhetoric in urban contexts. His research and teaching emphasize the role of the built environment in public life. One key area of focus in both his research and teaching is the way people's ability to build community and establish a sense of place are materially and symbolically impacted by the processes and practices that have given a city its physical shape and form. Currently, Dr. Casas is studying the impact of long-commute times on people's use of neighborhood parks in Tacoma, Washington. His next project will examine how the edges and borders of public universities impact street life in the streets and neighborhoods near campuses.
Marisol Cortez
Rooted in San Antonio, Marisol Cortez writes across genre about place and power for all the other borderwalking weirdos out there. Always a poet, for a time she strayed into an academic career, earning a Ph.D. in cultural studies before returning to San Antonio to write in service of movements to protect la madre tierra. She is co-editor of Deceleration, an online journal of environmental justice thought and praxis, and author of the South Texas cli-fi novel Luz at Midnight (FlowerSong Press 2020), which won the 2021 Texas Institute of Letter's Sergio Troncoso Award for First Book of Fiction. She is also author of I Call on the Earth (Double Drop Press 2019), a chapbook of documentary poetry that bears witness to the forced removal of Mission Trails Mobile Home Community. Other poems and prose have appeared in Mutha Magazine, About Place Journal, Orion, Vice Canada, Caigibi, Metafore Magazine, Outsider Poetry, Voices de la Luna, and La Voz de Esperanza, among other anthologies and journals. For updates on projects and publications, visit mcortez.net. 
Nik Janos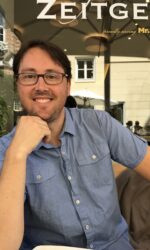 Nik Janos is Associate Professor of Sociology at California State University Chico. In 2012, he earned a Ph.D. in sociology from UC Santa Cruz. His work combines geography, environmental studies, and history. In particular, he examines the intersection of urbanization and ecological crisis by exploring how capitalism, governance practices, and technology shape these crises. His research sites have been post-Katrina New Orleans and Superfund clean-up on the Duwamish River in Seattle, WA. His co-edited book Urban Cascadia and the Pursuit of Environmental Justice (2021) is about the massive transformations of a region brought by capitalist urbanization and settler colonialism and how numerous people, organizations, and institutions are grappling with these changes and attempting to build a more just and democratic region. He is currently working on a book that seeks to understand the future of hydroelectric power in the Pacific Northwest.
Kenneth Walker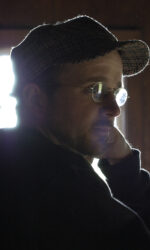 Kenneth Walker is an associate professor of rhetoric and writing in the Department of English at the University of Texas, San Antonio with expertise in environmental humanities, critical cultural praxis, and ecological approaches to science and technology. Originally from the Great Basin in Nevada, he is the author of Climate Politics on the Border: Environmental Justice Rhetorics (U Alabama Press, 2022), and Co-PI on multiple transdisciplinary environmental research grants fostering minoritized student success in the sciences, education, and the humanities. His work has been published in Rhetoric Society Quarterly, Rhetoric Review, POROI, Technical Communication Quarterly, Frontiers in Environmental Science, and Environmental Humanities.