Published on August 14, 2019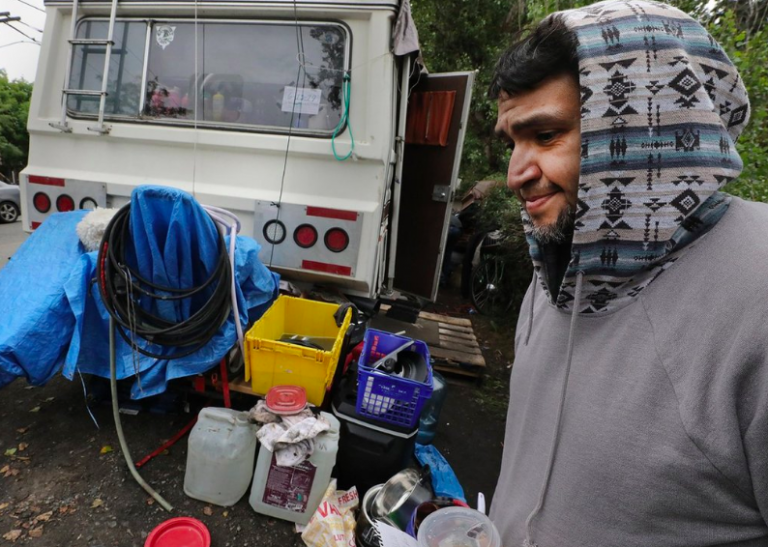 Richard Winn considered himself a decent landlord, particularly in a cutthroat rental market like Seattle's.
Sometimes his tenants did not pay their $75 weekly rent, and weren't required to sign a lease or put down a deposit.
But there were trade-offs. Winn never gave residents keys to their units. Tenants were not to use the toilets. If they did, Winn asked them to put their waste in a bag.
And sometimes Winn disabled the power, because his tenants might drive away. All of his units were RVs scattered along the side and main streets in the industrial neighborhoods of north Seattle.
Winn is a key landlord in Seattle's underground, unregulated market of "vehicle ranching," the renting of RVs and other vehicles to homeless people. The universe in which he operates is a surreptitious one, among the many hustles that are part of street life, where survival is often built on barters and trades.
Four years into Seattle and King County's declared state of emergency on homelessness, RVs doubling as homes are a familiar, if frustrating, part of the landscape up and down the West Coast, an American symbol of freewheeling independence that has also become among the most visible signs of modern homelessness.
People may live in an RV and use the money they get from renting it out to "develop capital" to get their own apartment, or they store items in their vehicles, said Graham Pruss, who wrote his University of Washington doctoral thesis in Anthropology on vehicular homelessness. Most people Pruss studied allow someone to stay in their car or RV for free in exchange for watching over the vehicle.
Aggressively going after ranchers won't curb the demand for vehicles, said Pruss, who was homeless as a teenager. "It strips away people's property and their stability."
Continue reading at The Seattle Times. 
Originally written by
Vianna Davila
for
The Seattle Times
.