Published on May 2, 2019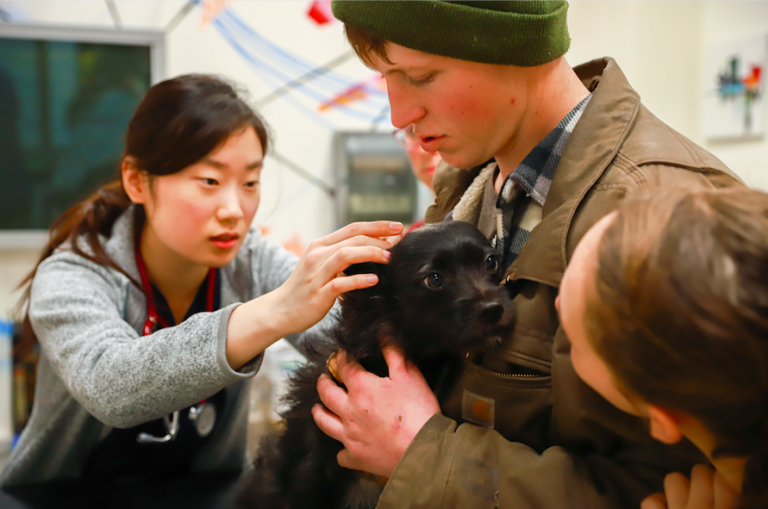 Rivals in the sports arena, the state's two largest public universities have teamed up off the field to improve the health of young adults experiencing homelessness – and their pets.
The University of Washington and Washington State University are working with New Horizons Ministries and Neighborcare Health to provide health care and veterinary care to this vulnerable population. Key educational partners include the UW School of Public Health, WSU's College of Veterinary Medicine and UW Medicine.
Many people experiencing homelessness have pets, but the animals can be a barrier to health care. Owners may not want to leave their dogs or cats while visiting a clinic. Enter the new One Health Clinic, which welcomes two- and four-legged patients at the same time.
"Our joint human health and veterinary care model allows us to treat humans and their pets as a unit, since there are so many overlapping health issues," said Dr. Peter Rabinowitz, director of UW's Center for One Health Research. Rabinowitz is a professor of environmental & occupational health sciences in the UW School of Public Health, of family medicine in the UW School of Medicine, and of global health, a department jointly run by medicine and public health. "The aim of this project is to determine the best way to integrate human and animal medical care for people facing homelessness and their pets, and to leverage positive aspects of the human animal bond."
Continue reading at UW News.
Originally written by
Jackson Holtz
for
UW News
.