Published on July 9, 2020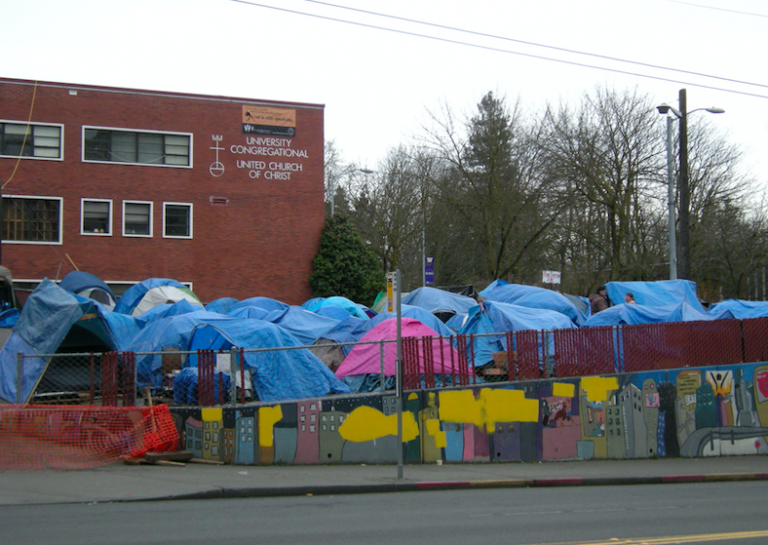 Even before the pandemic left COVID-19 patients with staggering hospital bills, many people, especially those who are uninsured, were often overwhelmed with medical bills.
And medical debt and housing instability often go hand in hand. In a new University of Washington study of people experiencing homelessness in King County, unpaid medical bills were their primary source of debt, and that debt extended their period of homelessness by an average of two years.
"So many people have lost their jobs, and then they lose their health insurance. They may not be able to pay even small medical bills or co-pays and still have rent or mortgage payments. If they get sick with coronavirus, or some other medical condition, this can be the perfect storm that puts people out on the street and increases the time they spend there," said Jessica Bielenberg, who conducted the study for her master's thesis from the UW School of Public Health.
Bielenberg and her co-authors worked with two Seattle organizations supporting shelters and encampments for the homeless: SHARE and Nickelsville. The team surveyed 60 adult residents about their health and financial situation, including other debts and past periods of homelessness. Two-thirds of participants were white; 15% were Black, and 7% were Native American.
Participants whose medical bills had been sent to collections had experienced homelessness for an average of 22 months longer than those who hadn't had such trouble paying bills; Black, Indigenous and people of color who were unable to pay their medical bills reported being homeless a year longer than white participants with the same financial challenge.
"If Black lives really mattered, we wouldn't systematically exclude those folks from good jobs — and a good job in America is a job with health insurance," said co-author Marvin Futrell, a clinical instructor in the UW Department of Health Services and an organizer with SHARE and Nickelsville.
Co-authors on the study were Amy Hagopian, a UW professor of global health, and Bert Stover, a clinical assistant professor of health services at the UW.
Continue reading at UW News.
Originally written by
Kim Eckart
for
UW News
.