Published on November 18, 2020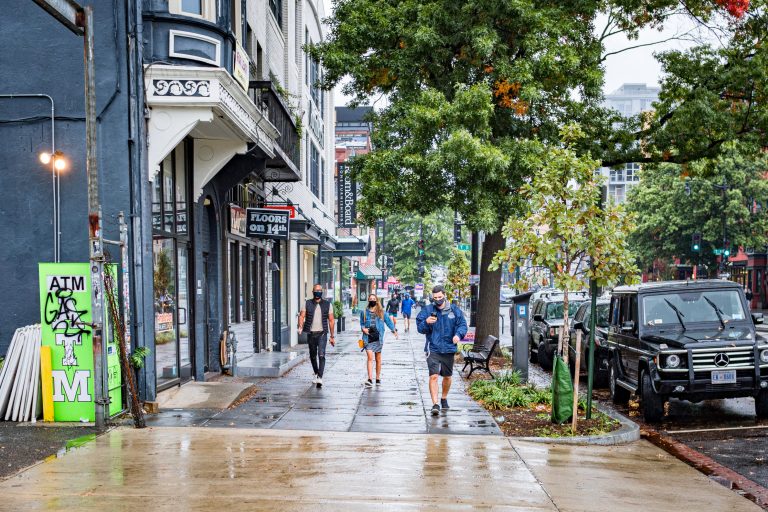 Few people think about the impact their daily routine has on themselves, or even the planet. But the small actions — from what you eat for breakfast to how you commute to work — are having an effect.
Urban Design and Planning doctoral student Xiao Shi has long been interested in the small and large impacts of people's daily routines. That's why when the COVID-19 pandemic caused a huge disruption in the routines of people and cities, Shi and a team of fellow researchers from the UW and Puget Sound Regional Council began studying the outcomes on mental health, productivity and the environment.
"You don't even notice it," she said, of people's daily routines. "It's something that's going on unconsciously for a lot of people, but it will have a great impact on physical and mental well-being."
Shi and the team conducted a survey back in May of 2020 of more than 4,000 people in Washington state, to see how people's productivity and mental health were faring several weeks into quarantine.
"We wanted to see what are the factors that influence people's productivity while working from home and if there's any part of the population who can keep working from home in the long run," Shi said. "Not commuting to work not only has health benefits during COVID-19, it also reduces the environmental burden that we have by reducing congestion and carbon emissions, which helps with mitigating climate change."
For example, a city government might decide that employees only need to be in the office two to three times per week, alternating days with others in a coordinated way so that the amount of commuters would be reduced while also allowing people to meet with their respective teams at work.
This would alter what Shi calls the "urban rhythm," or the amount of individual actions which add up in a day to cause unintended impacts on an ecosystem, like traffic congestion.
Continue reading on the UW Graduate School website.
Originally written by Kate Stringer for the
UW Graduate School
.