Published on September 14, 2020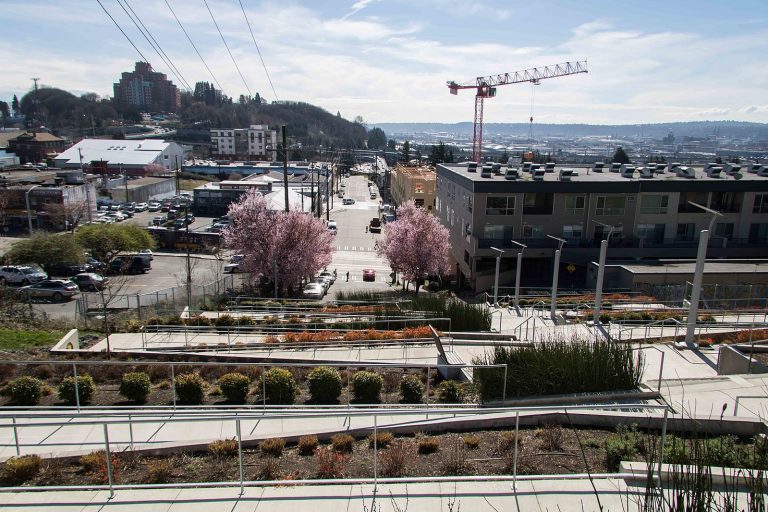 Thousands of activists and community leaders gathered June 5 in front of the decommissioned Fire Station 6 to discuss the future of Seattle. The 1930s building represented a juncture in the Central District's past and present: Its art deco façade stood at the corner of a once-thriving Black neighborhood dating back to the 1800s that, largely due to displacement, had dwindled by 60% in 50 years.
In the eyes of community leaders, the fire station served as a potential story of redemption.
King County Equity Now, the recently formed coalition that rallied at 23rd Avenue South and East Yesler Way that day, demanded that the city follow through on a 2016 proposal to transform the building into an innovation center that would bolster Black-owned businesses.
In the following weeks, as protests for racial justice continued throughout Seattle, King County Equity Now partnered with another coalition, Decriminalize Seattle, and developed a plan backed collectively by decades of research and community building. Together, the coalitions — consisting of organizations led by Black, Indigenous and people of color, and individuals ranging from data analysts to community builders and lawyers — unified under the same mission: to improve conditions on the ground for marginalized communities.
King County Equity Now and Decriminalize Seattle officially joined forces "to best organize and leverage our already long-standing alignment to make structural, transformative change," said Angélica Cházaro, Decriminalize Seattle's core organizer and a University of Washington law professor who focuses on immigration and refugee law.
"BIPOC (Black, Indigenous, and People of Color) communities have always had the expertise and knowledge on how to generate true community safety, and have been creating models outside of state institutions for years," Cházaro said. "Our coalitions are operating from a base understanding that when people have their basic needs met — housing, healthy food, child care, health care, etc. — they are safer."
Continue reading at The Seattle Times.
Originally written by
Melissa Hellmann
for
The Seattle Times
.